My favorite food in the world is absolutely pasta, without a doubt (I'm half Italian, I can't help it). And one of my favorite sauces is pesto.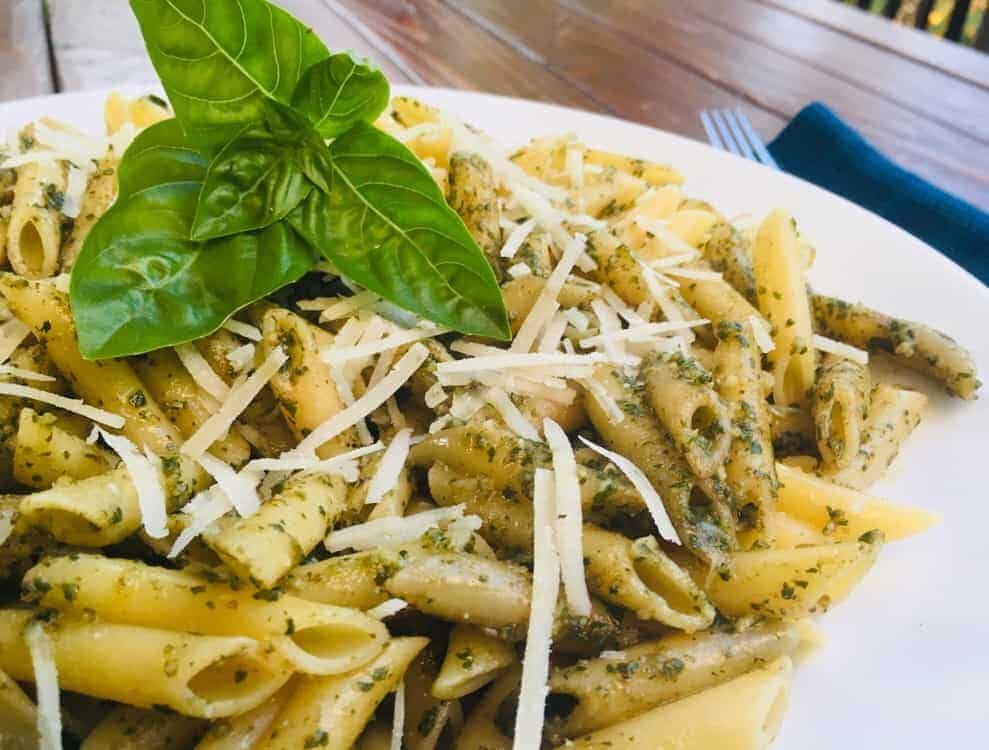 Throughout the first summer months, I love walking out to our herb garden and waiting and willing the basil to grow faster and bigger. I simply can't wait to pluck it's beautiful leaves and take them into the kitchen, blending them with just a few other fresh ingredients to make the most delicious sauce. It's light, it's delicious, it's fresh...what more could you want?!
My twist on a classic pesto recipe will be your new favorite! That's because I've changed just a couple ingredients to create a scrumptious sauce you'll want to eat warm or cold any day of the week.
The first ingredient I've changed is pine nuts. I just cannot believe the exorbitantly high price of pine nuts at the supermarket. So, I usually don't have them at home. I do have a baking pantry, though, which almost always includes walnuts. I tried using walnuts instead a few years ago and have never looked back. They taste just as delicious, for a fraction of the price!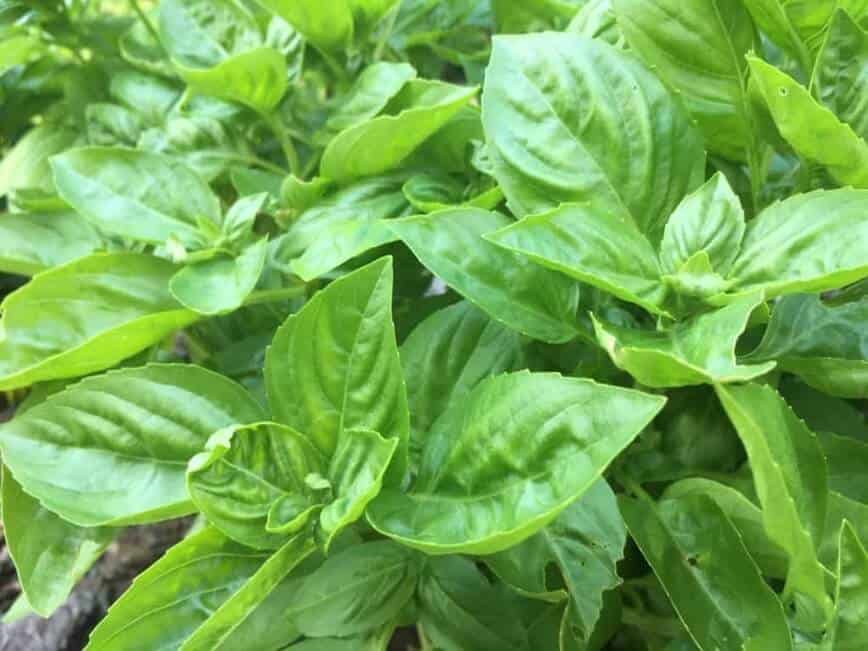 The other thing I've replaced is Parmesan cheese. What in the world are you thinking woman?! I know, I know. I love Parmesan cheese, I really do. But I have another cheese that's an even bigger favorite of mine...Locatelli.
When I was a kid, Locatelli cheese was also my mother's favorite, so a large wedge of it was in the fridge at all times. It's an aged Pecorino-Romano from central Italy and has an amazing smell and flavor like no other. Have you tried it yet? It's now become a regular in my fridge and I'll often cut off a hunk of this delectable cheese for a snack.
In addition to all that deliciousness, this pesto recipe can be made in 2 minutes flat! Fresh ingredients made into an amazing sauce in less time than it takes to say "Questo cibo è delizioso!"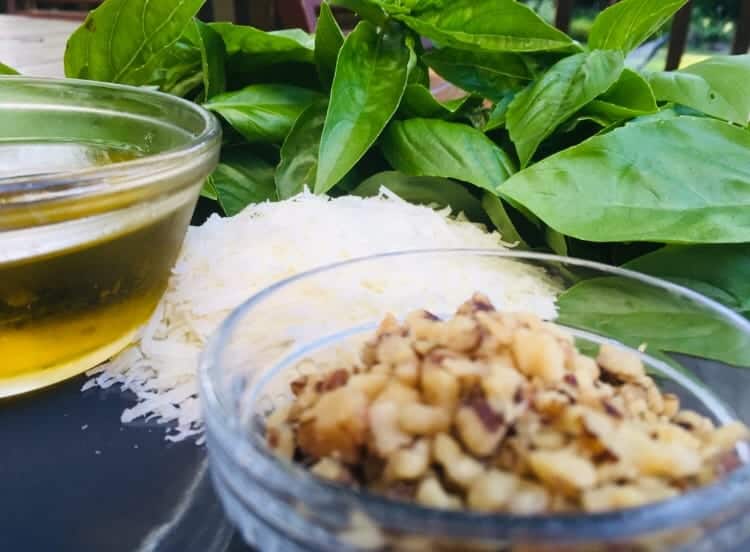 Pesto Recipe Ingredients (Makes 1 Cup)
3 c fresh basil

1 c extra-virgin olive oil

1 clove garlic

1 c shredded Locatelli (or Parmesan)

¼ c walnuts (or pine nuts)

Salt & pepper
Instructions
Place all ingredients in a food processor & mix for 30 seconds. That's it! Spoon over pasta & enjoy!
And try this pesto over chicken, caprese salad, bruschetta, homemade bread, fish, pizza, eggs, or anything else! Be creative!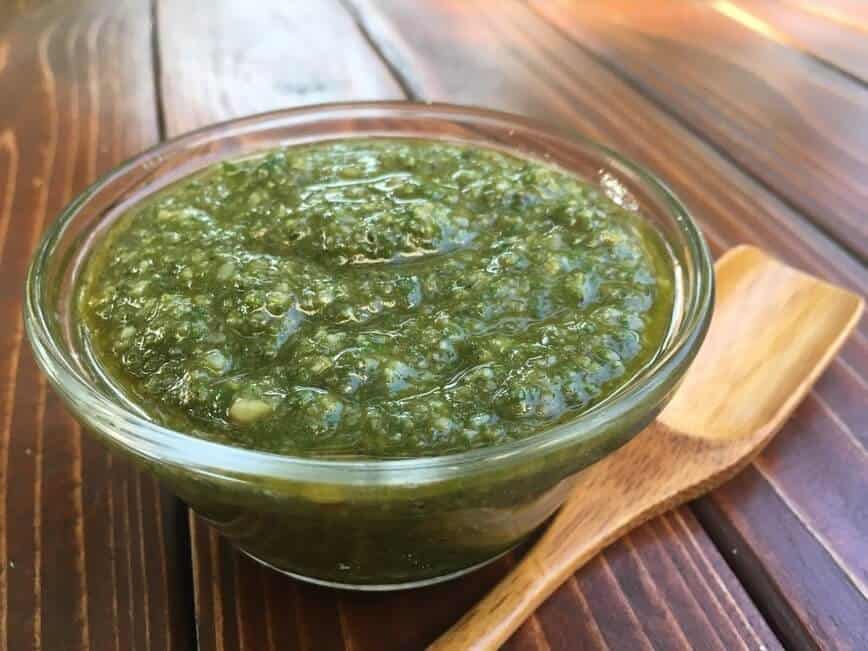 Love pasta? Check out more of our pasta recipes now:
How are you going to use your pesto?
Did you make this Pesto recipe? Let us know in the comments below!
Content and photographs are copyright protected. Sharing of this recipe is both encouraged and appreciated. Copying and/or pasting full recipes to any social media is strictly prohibited.