One Pot Pasta from Your Pantry and Two Fresh Ingredients
I went shopping the other day and while I was looking around in the produce department, I got hit by a whiff of fresh basil. I turned around and saw an associate carting in shelves stacked with basil plants in pots.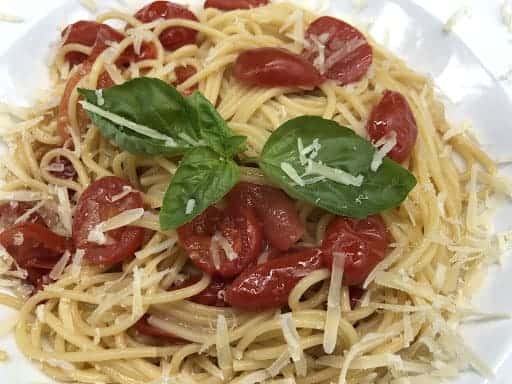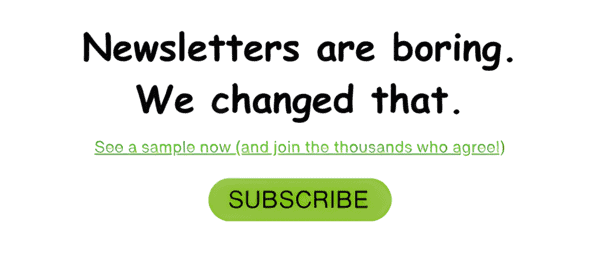 I know it's not the time yet to walk into the garden and pick fresh herbs to make any dish instantly more delightful. But this basil perfume kept lingering in my nostrils while I was picking up some avocados and grapefruits. Finally, I gave in and bought the damn plant.
And of course, now that I have basil in my basket, I have to get some tomatoes. Again, I'm not a big fan of buying tomatoes off-season because I know that in a few months, we'll have plenty of fresh and real-tasting tomatoes from our garden. I bought a pint of grape tomatoes too, because in the cooking part of my brain, a dinner idea started to form.
Years ago, someone from Martha Stewart's team came back from Apulia (the heel of Italy) and brought back an idea of a one pot pasta recipe. Martha Stewart refined it and posted it on the internet...and for a couple weeks, people really talked, shared, and liked it. I'm sure it's great to have the marketing power of Martha Stewart's powerhouse company, but then why did it fade away so quickly and only got three out of five stars? I was looking at the recipe and immediately understood why. Just by looking at the ingredients, I knew this dish was going to be bland. I read through some of the comments and, sure enough, blandness was right up there in the negative comments.
Driving home with my basil and grape tomatoes on the passenger seat (so I can smell the basil), I mentally scoured my pantry items, and in a few minutes I figured it out. I'll use Martha Stewart's basic ingredients and from there take the dish to whole new flavor level.
It also helped that Viana and I were in Apulia ourselves a few years back and enjoyed their wonderful pasta at least once a day, so I knew what balance of freshness, flavors, and lightness I was looking for.
So before you continue reading, why don't you take a break, go back and read Essential Food Pantry 1 & 2, and think about what you would use to create a delicious and easy one pot pasta dish.
Ok, let's see if you had similar ideas. The basic ingredients are pasta, grape tomatoes, basil, garlic cloves, shallots, olive oil, hot pepper flakes, salt, and pepper. That's pretty straight forward. That's close to Martha's recipe. That's asking for a boring, bland dish. Where's the savory, the flavor, the depth? They left it in Apulia.
Here's the beauty about my pantry - let's open it and create flavor: add tomato paste, a Knorr beef bouillon cube, and an anchovy or two (they'll melt right into the sauce, try it; even if you wouldn't eat anchovies out of the jar - I don't - they add great depth). And if you're lucky and kept the rind from your last Parmigiano-Reggiano in the freezer, add that as well.
After you serve your pasta, remove the rind, add more basil for garnish and grate some Parmigiano-Reggiano over it. I hope you have some oven baked bacon bits in the fridge...add them! Enjoy it with a rustic and earthy bottle of Negroamaro. This single-grape wine comes from Apulia and is a real steal. Try to find a store that carries some. It shouldn't set you back more than $13 a bottle.
I need your help. How about we develop a whole series of one-pot dishes based on pantry items plus one or two freshly bought items? Please send me your ideas and I'll comment.
Once the garden is in full swing, I'll post some recipes that are made by harvesting some garden vegetables and herbs, opening the pantry, and a delicious dinner will be ready to enjoy outside on your deck.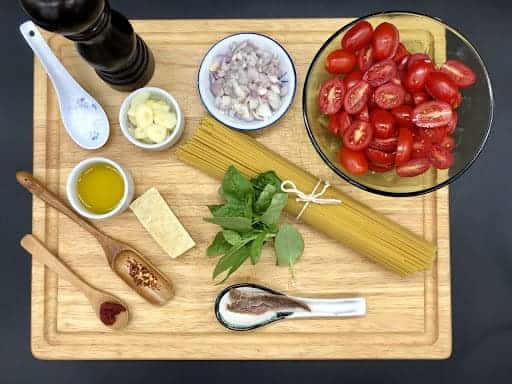 Love one-pot meals? Check out more of our one-pot recipes:
Love pasta? Check out more of our pasta recipes now:
Did you make this One Pot Pasta recipe? Let us know in the comments below!
📝 Recipe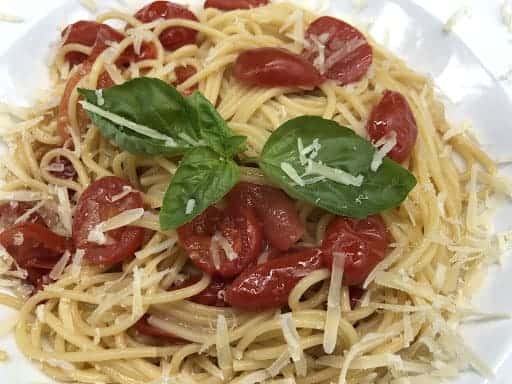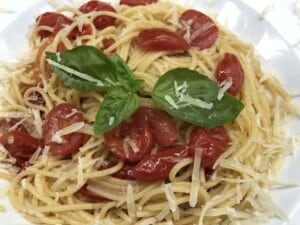 One Pot Pasta from Your Pantry
I went shopping the other day and while I was looking around in the produce department, I got hit by a whiff of fresh basil...let's make a one pot pasta...
Ingredients
12

ounces

spaghetti

1

(dry) pint

grape tomatoes, halved

3

large leaves of

basil, roughly chopped

1

shallot, chopped

4

cloves

garlic, finely chopped

1

teaspoon

hot pepper flakes

2

tablespoons

extra virgin olive oil

1

teaspoon

salt (add more to taste)

½

teaspoon

black pepper

1

tablespoon

tomato paste

1

anchovy

1

Knorr beef bouillon cube

4

cups

water (add more as needed)

4

slices

cooked bacon, cut into bits (optional)

Parmigiano-Reggiano, freshly grated
Instructions
Put all ingredients (except for the grated cheese, bacon, and some extra basil for garnish) in a large pan and add the water.

Bring to a boil, and while frequently tossing the ingredients, cook in bubbling water for 10 minutes or so. You want the pasta to be al dente and the liquid to be mostly absorbed and evaporated. The starch from the pasta will create a nice, creamy sauce. Add water if it evaporates too quickly.


Serve on a plate, add the grated cheese and bacon bits, and top it with a couple basil leaves.


This is a good time to bring out your top-shelf extra-virgin olive oil and sprinkle some over the whole dish.


Tip: If you want to sauté the garlic, shallots, anchovy, and tomato paste first in the olive oil for a couple of minutes, that will give your dish even more depth. But I wanted to keep the instructions as simple as possible and as a one-pan, one-cooking-step kind of recipe.
Notes

Calories:
404
kcal
|
Carbohydrates:
67
g
|
Protein:
12
g
|
Fat:
9
g
|
Sodium:
882
mg
|
Potassium:
287
mg
|
Fiber:
3
g
|
Sugar:
3
g
|
Vitamin A:
253
IU
|
Vitamin C:
2
mg
|
Calcium:
41
mg
Content and photographs are copyright protected. Sharing of this recipe is both encouraged and appreciated. Copying and/or pasting full recipes to any social media is strictly prohibited.