This delicious one pan chicken pasta recipe comes in handy at the perfect time...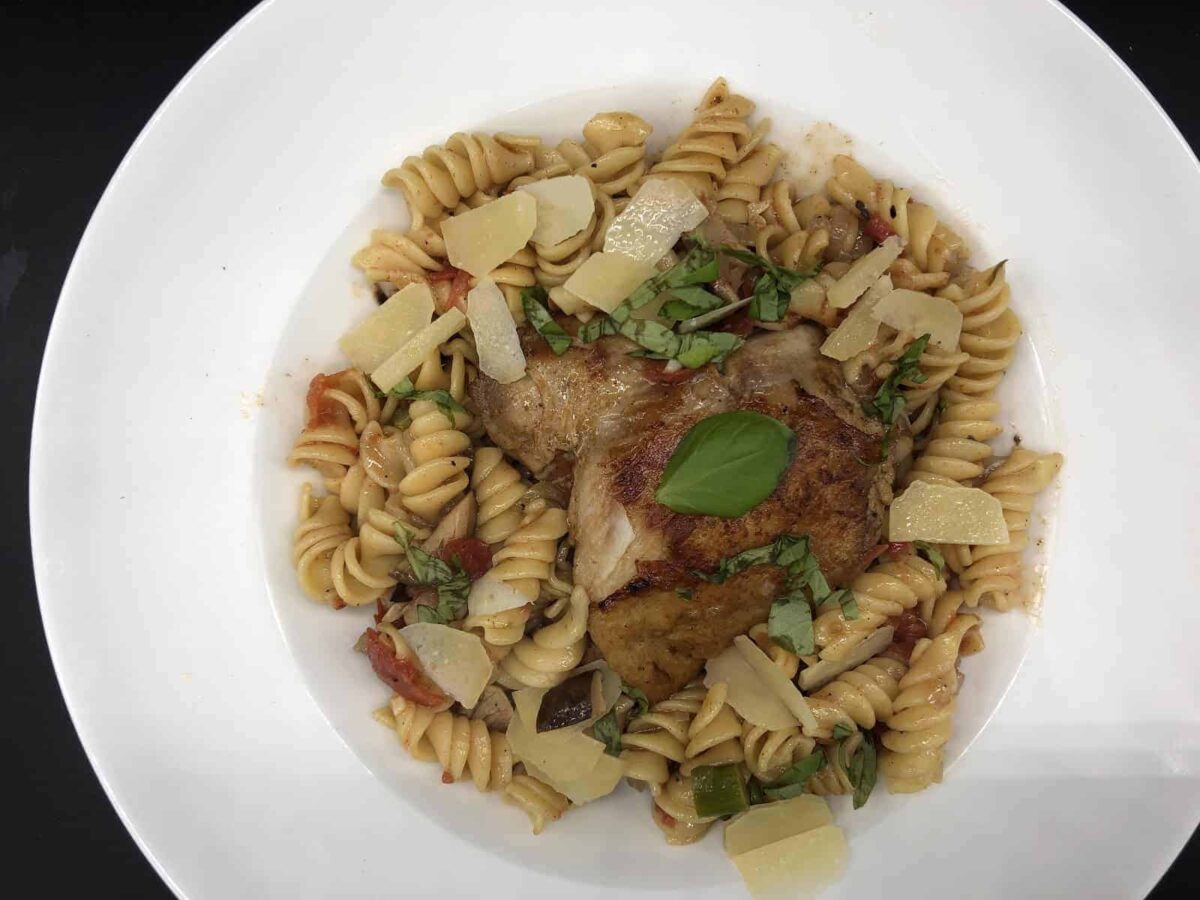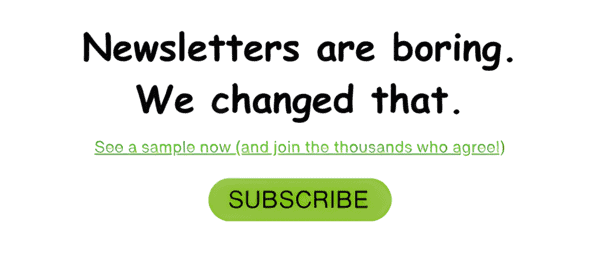 Jump to:
We arrived home early one afternoon after a long weekend in Florida. When we left the airport, I brought up the question: "What about dinner tonight? Let's stop at the store on the way home and pick up something."
We really didn't feel like going to the grocery store first thing after a flight, though, so Viana came up with a better question: "How about you come up with a dinner entirely from your pantry.
Sometimes, a question following a question answers the first question. Really! Think about it for a second.
So, home we went and the first thing I did - after greeting the cats - was take a couple chicken thighs out of the freezer and put them in a bowl of lukewarm water. These were two big bone-in chicken thighs with skin-on. They'll take at least an hour to thaw...plenty of time of unpack from our trip and come up with a meal idea.
After putting the laundry in the washer and the suitcase was put away, I went to check if there was anything available in our garden yet. It's only mid-May, and so far, this spring has been cold and wet.
But I got lucky...one good-sized asparagus was standing tall and ready for harvest. I snapped it off at the base and went back into the kitchen. I was also happy to see that my basil plant on the windowsill survived beautifully during our five-day absence.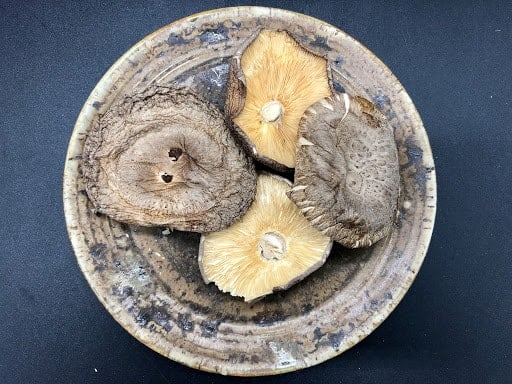 🔪 Preparation
There's one more thing I use a lot, which I didn't mention in my Essential Pantry: Dried mushrooms. I'll cover these and some other extremely useful ingredients in an upcoming series, Extended Essential Pantry.
I always have a container of dried shiitake on the countertop. Just grab a handful and soak them in lukewarm water for about 20 minutes. Chop them up and you're all set.
Never, ever pour away the liquid. This stuff is an umami bomb. Always add it to your cooking. Just simply deduct it from the amount of water that's required for the recipe.
For example, in this recipe, after soaking the dried mushrooms, I was left with about ½ cups of "mushroom broth" so I only used 3-½ cups of chicken stock, for a total of 4 cups of liquid.
I was all set. The chicken thighs ended up taking nearly 1-½ hours to defrost until they were ready to be patted dry and seasoned with paprika, salt, and pepper.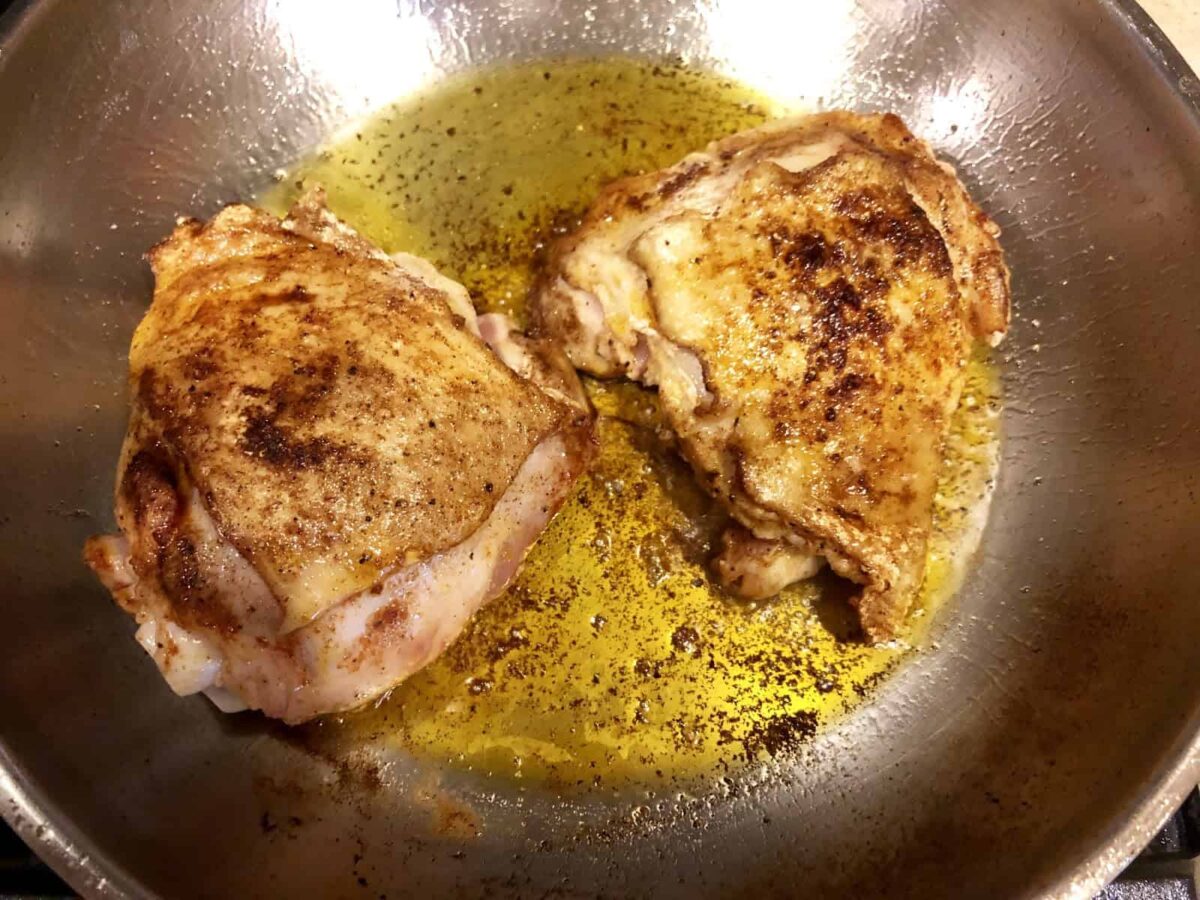 🥘 Cooking
In a large, high-sided skillet, I heated up some oil and browned the chicken thighs for about 5 minutes per side.
Don't worry if some of the skin gets stuck to the pan...that's a good thing. Then, I added the chopped shallots and garlic and sautéed them, while scraping the stuck chicken bits from the bottom of the pan for a minute.
Next I added the liquid and the pasta, and brought everything to a boil.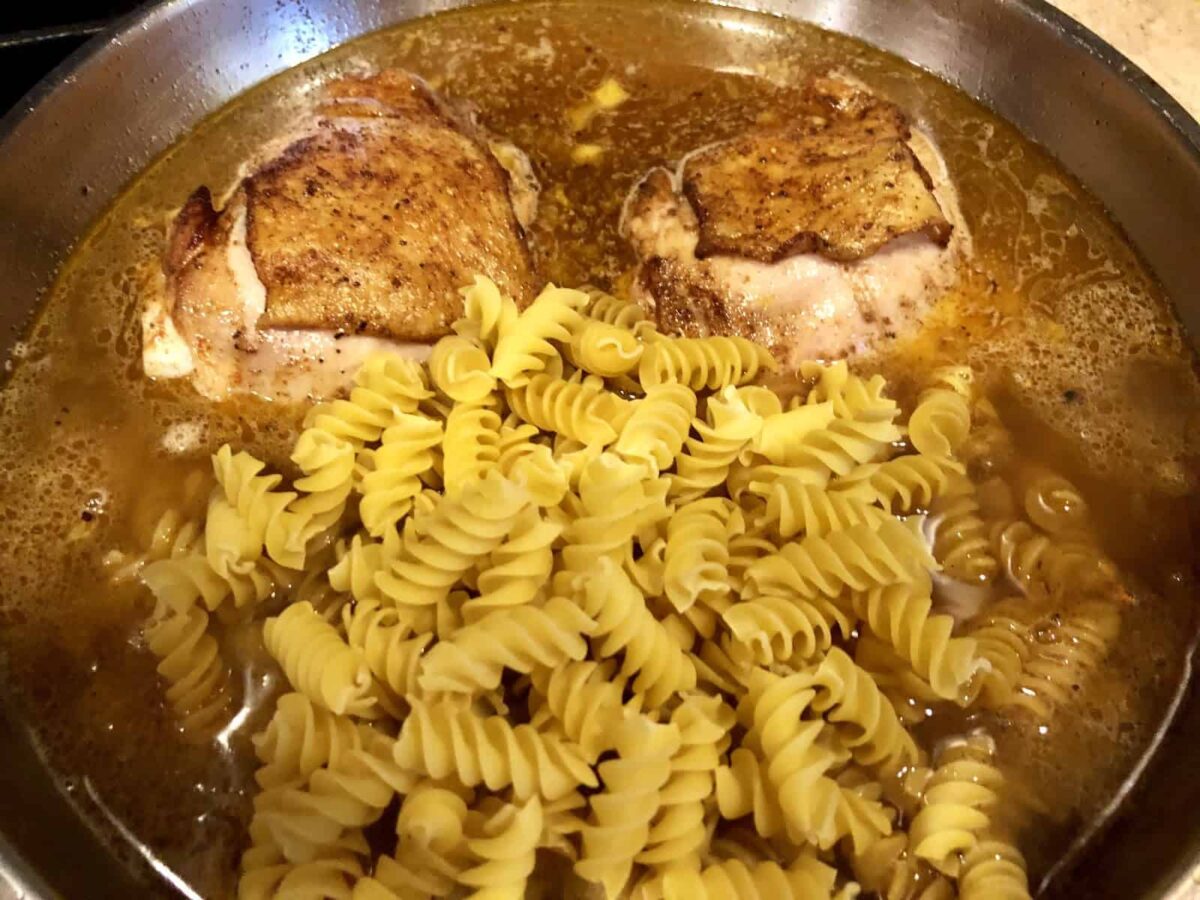 Once the water was boiling, I added diced tomatoes, chopped asparagus, and shiitake, and kept it boiling until the pasta was al dente and most of the water had been absorbed. If the water evaporates too quickly, feel free to add some more.
One important point I would like to make about salt in one-pan pasta dishes: Normally, when you cook pasta in a pot of boiling water, you want the water to be salty. After the pasta is cooked, you drain the water and most of the salt will be gone.
However, when you cook your pasta as outlined here, most of the water will be absorbed by the pasta and the rest will be part of the sauce, so ALL the salt you added will be part of your dish. It's better to just lightly salt your dish during cooking and then salt to taste at the very end.
One of the most amazing things about this one-pan pasta dish is the consistency of the sauce. It has a silky, nearly creamy quality that makes you think you added butter or even a little cream, but no, it's all the released starch from the pasta that makes this sauce so delicious. As far as I know, this wouldn't work with gluten-free pasta, sorry.
Remember I mentioned that the thighs I used were really big and bone-in? Unfortunately, after the pasta was al dente and I cut one thigh open to the bone, there was still some pink meat visible and the juices didn't run totally clear. No problem, I took out the pasta and sauce, added some more oil, cranked up the heat, and cooked the thighs for another couple minutes per side until they were done. But I made a mental note that next time I'll try skinless, boneless chicken thighs, so everything is done at the same time.
And that's it! I sprinkled some extra-virgin olive oil over the whole dish and added some shredded basil leaves and shaved Parmesan. We had an absolutely delicious dinner without having to order out or stop at a store. Please try it yourself, be creative, use what you have, and share your results with us!
"Part of the secret of success in life is to eat what you like and let the food fight it out inside." ~ Mark Twain
Love one-pan meals? Check out more of our one-pan recipes:
Did you make this One Pan Pasta recipe? Let us know in the comments below!
📝 Recipe
One-Pan Chicken Pasta Made From The Essential Pantry
One of the most amazing things about this absolutely delicious one-pan chicken pasta dish is the consistency of the sauce.
Ingredients
2-4

chicken thighs, depending on size

12

ounces

pasta

4

cups

chicken stock (or 4 cups water and 2 Knorr chicken bouillon cubes)

1

tablespoon

canola oil (or any neutral oil)

1

teaspoon

salt, plus salt to taste

1

teaspoon

pepper

½

teaspoon

paprika

1

shallot, finely chopped

2

garlic cloves, finely chopped

One

14 ounce can of

diced tomatoes (or 1 cup chopped fresh tomatoes)

1

cup

chopped vegetables (I found an asparagus in the garden)

4

dried

shiitake, soaked until softened and chopped

4

basil leaves, shredded (that's what they call chiffonade in fancy cookbook slang)

2

ounces

shaved Parmigiano-Reggiano (or other hard cheese)
Instructions
Chop and slice all your vegetables.

Season patted-dry chicken thighs with paprika, salt, & pepper.

Heat oil in a large high-sided skillet and brown chicken thighs 5 minutes per side.

Add shallots and garlic and sauté for a minute while scraping stuck chicken bits from the bottom of the pan.

Add chicken stock and pasta, and bring to a boil.

Add tomatoes, vegetables, and shiitake.

Cook until pasta is al dente, stir occasionally, add more water if liquid evaporates too quickly.

Salt to taste, garnish with some basil leaves and cheese, and serve.
Notes

Calories:
1369
kcal
|
Carbohydrates:
161
g
|
Protein:
72
g
|
Fat:
47
g
|
Sodium:
2471
mg
|
Potassium:
1478
mg
|
Fiber:
10
g
|
Sugar:
13
g
|
Vitamin A:
5057
IU
|
Vitamin C:
14
mg
|
Calcium:
437
mg
Content and photographs are copyright protected. Sharing of this recipe is both encouraged and appreciated. Copying and/or pasting full recipes to any social media is strictly prohibited.