"The smell of good bread baking, like the sound of lightly flowing water, is indescribable in its evocation of innocence and delight… ~ M.F.K. Fisher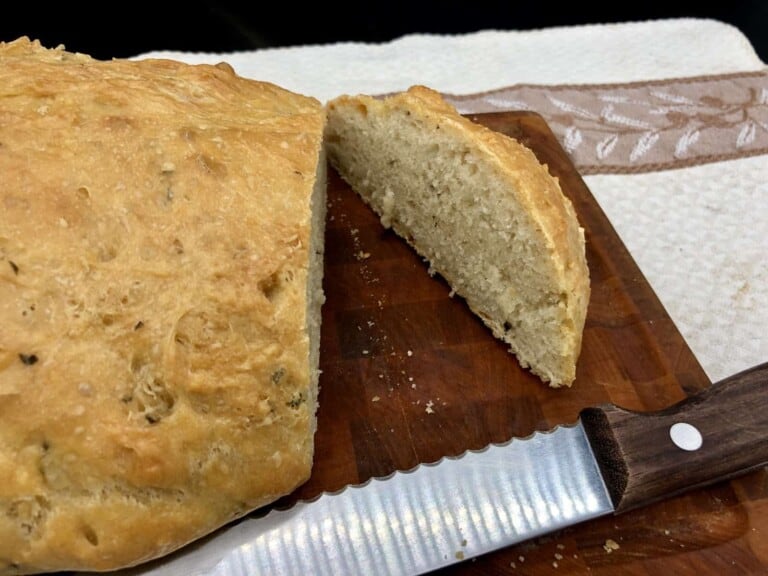 Remember the delicious No-Knead, No-Fuss, No-Mess, Oh-So-Delicious Bread I talked about a little while ago? Well, it was still winter then, but now spring has sprung and summer is knocking at the garden's door.
This means I have all my herbs planted by now and it's time to incorporate fresh herbs from the garden in my daily cooking! I don't bake a lot, but when I do, it's probably going to be bread.
Baking is usually more of Viana's thing and she makes her own kinds of breads, like lemon blackberry bread, banana nut bread, and chocolate zucchini bread.
After a lot of experimentation with ratios of salt, oil, and water, I think I've finally nailed it. Not that the previous variations weren't delicious, I just thought I could still improve the flavor...and I think I did. You really have to try this herb infused ciabatta bread and let me know if I'm right.
So when you go to bed tonight, set your alarm for 10 minutes earlier than usual. Sweet dreams (why not dream about the scent of fresh baked bread? But wait, can we actually smell in our dreams, or taste?  Any ideas?)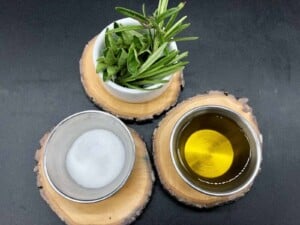 When the alarm goes off, maybe you've figured out the above question and start your daily routine. When you get to the 10-minute window you've created by changing the alarm clock, here's what you do: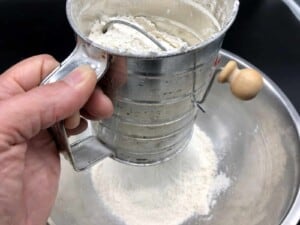 Grab a bowl, measuring cup, wooden spoon, and kitchen towel. Put 4 c flour in the bowl (I like to sift the flour, as it seems easier and quicker to mix the ingredients this way). Add ½ teaspoon instant yeast, 2 teaspoon kosher salt, 2 tablespoon extra-virgin olive oil, 1 tablespoon chopped rosemary and oregano each (or more), and 2 c warm water.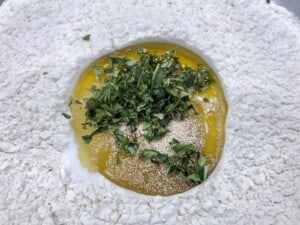 Mix with a wooden spoon for up to a minute, until the dough becomes too sticky to be pancake batter but too runny to be playdough. Cover the bowl with a kitchen towel and set it in a nice warm place in your house (I normally just leave it on the kitchen counter behind the window).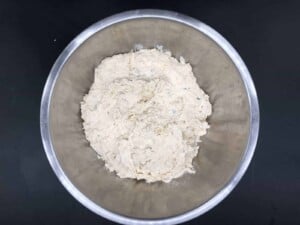 Now continue with your morning routine.
When you get home that evening (I tried everything from 8 to 12 hours and it all works just fine), turn on the oven to 400℉. Once it's preheated, transfer the the dough onto a lightly oiled baking sheet or line the baking sheet with my best new baking friend, the Silpat.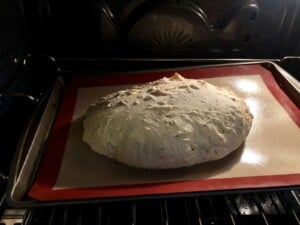 Bake for 30 minutes, brush the top of the bread with another tablespoon of extra-virgin olive oil, and bake for another 10 minutes or so until the bread sounds hollow when you hit it with a wooden spoon.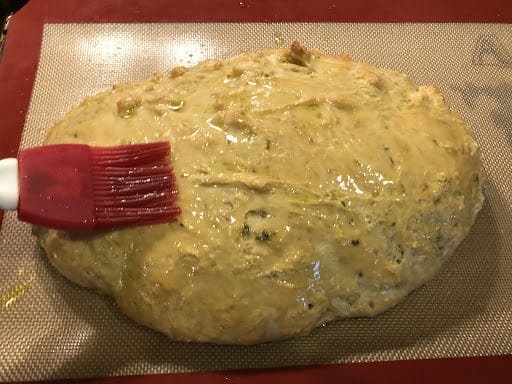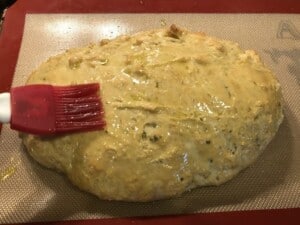 Remove from the oven and let cool on a cooling rack for 30 minutes. What you do with it after this is up to you...but I'd like to know your favorite use for this delicious herb infused ciabatta bread!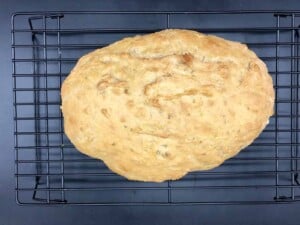 You can also reverse the process and make the dough on a Friday night, bake the bread on Saturday morning, and you'll be happy all weekend long.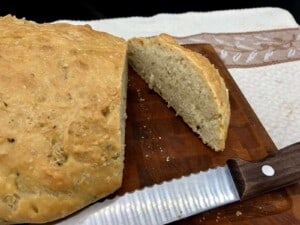 Ingredients
4 c all-purpose flour

2 teaspoon kosher salt

½ teaspoon instant yeast

2 tablespoon extra-virgin olive oil (plus 1 tablespoon to brush on)

1 tablespoon chopped rosemary

1 tablespoon chopped oregano

2 c warm water
Did you know?
Ciabatta bread traditionally uses wheat flour. But how long does something have to be around to be called a tradition? Ciabatta bread has only been around since 1982, when it was invented by a baker in Verona, Italy.
Did you make this No-Knead Ciabatta Bread recipe? Let us know in the comments below!
Do your friends enjoy delicious recipes too? Share this article with them and let us know what you all think by commenting below!
Tag your photos with #maplewoodroad on social media and share them on our Facebook page! Have any questions about this recipe? Ask on our Maplewood Road Community Facebook page and I'll be happy to help. 😊
Subscribe to our weekly newsletter for more great recipes!
Content and photographs are copyright protected. Sharing of this recipe is both encouraged and appreciated. Copying and/or pasting full recipes to any social media is strictly prohibited.