Halloween decorations are so fun to make yourself, especially when there are only 4 simple materials involved, like this head in a jar!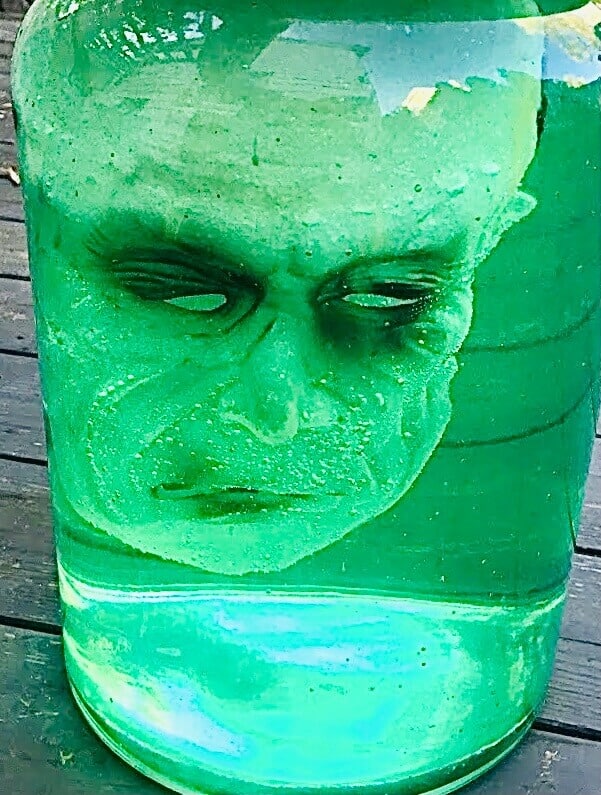 This is a fun and easy Halloween decoration I came across several years ago. However, the instructions for the plan I found were a bit complicated, which involved finding a certain type of photo online and then printing it and then sealing the print.... So I've simplified things.
And our trick-or-treaters (and their parents) have been spooked by this simple decoration year after year. I place the head in a jar right by the front walk, where everyone is sure to see it staring back at them!
Jump to:
🎭 Materials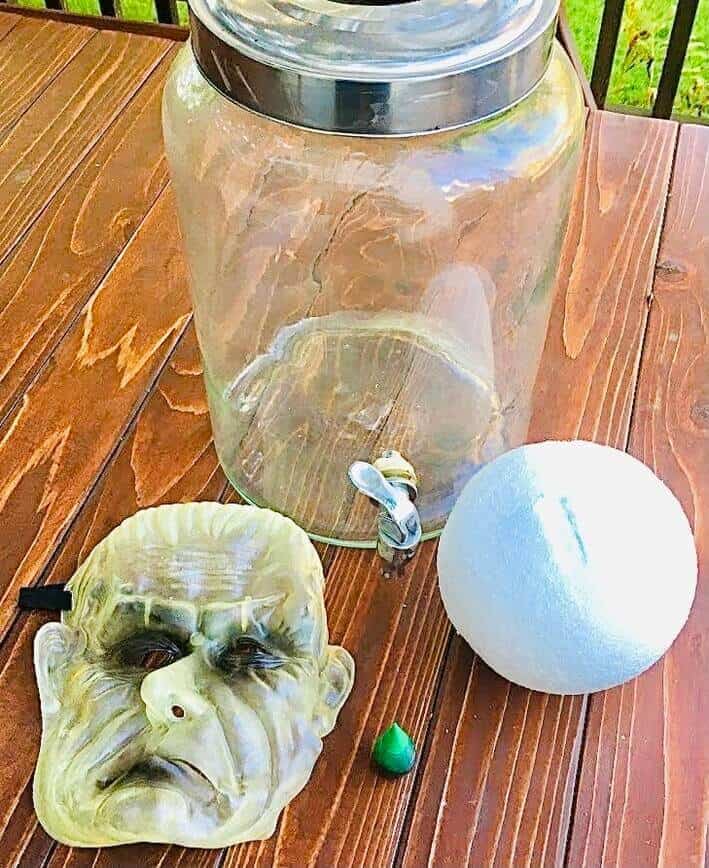 🫙 Instructions
The very first step is to make sure the styrofoam ball fits inside the opening of the jar. Trust me on this one. The first time I tried this, I jammed the ball inside, but then couldn't get it out! If it's a tight fit, just trim off a little of the ball until it fits easily.
Using the mask strap, wrap it around the center of the styrofoam ball. If it's a little loose, just tie a knot in the strap, like I did, to get a tighter fit.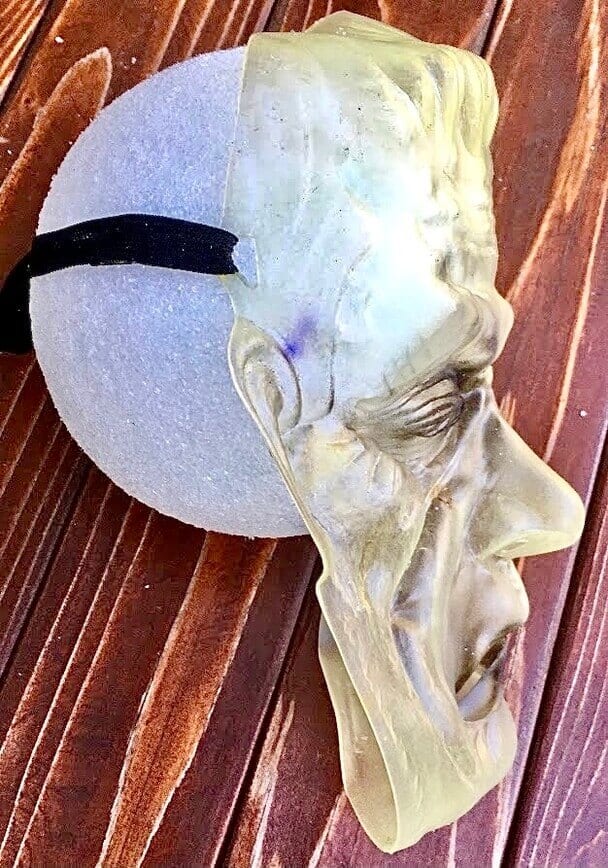 ⭐ Tip #1: For the jar that I'm using, it's fine that the "head" floats. If, however, you'd like your "head" to sink to the bottom, attach some fishing line sinkers to the bottom of the ball, to weigh it down.
Place the entire head in the jar, along with about 6 drops of green food coloring. Fill the jar with water and place the lid on top.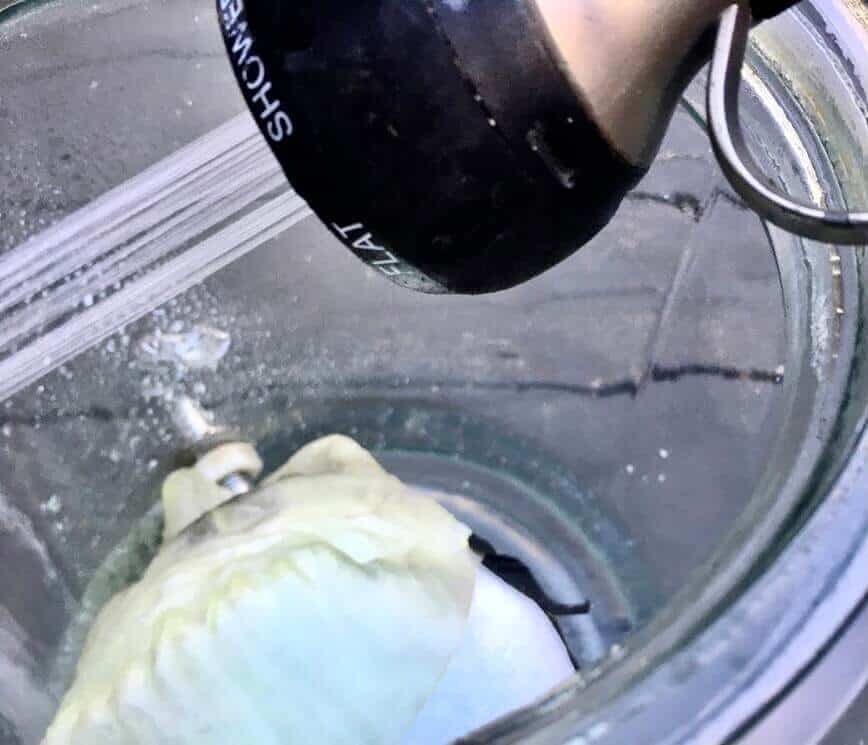 ⭐ Tip #2: If you've decided to let your "head" float, like I did, you may need to secure the jar lid with clear packaging tape, as the bobbing head will keep pushing the lid off.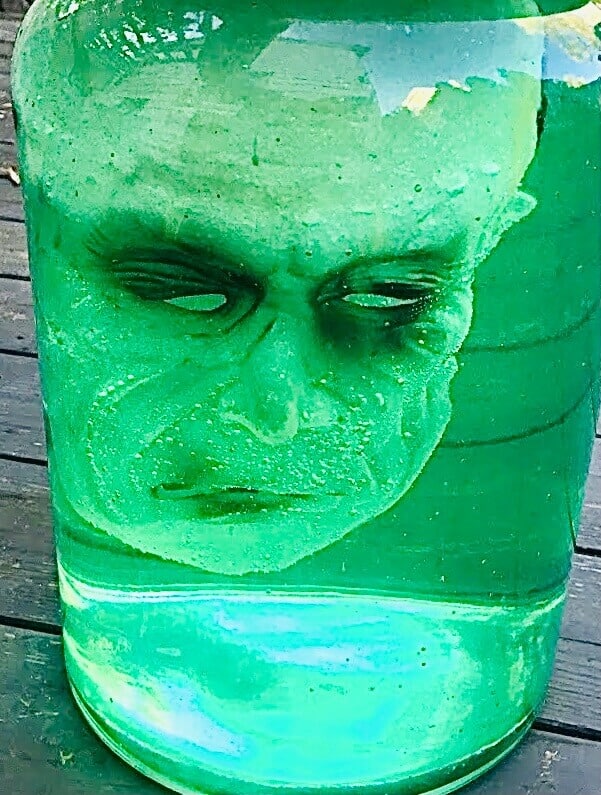 Turn your jar so the spout is toward the back side and display your Head in a Jar in a prominent location in your front yard!
For a cool nighttime effect, place a small closet push light underneath, to light up the entire spooky scene and draw even more attention to your ghoulish display!
Happy Halloween!
Let us know how you made your Head in a Jar!
Love Halloween? Check out our other fun projects and delicious recipes:
Recipes
Crafts
Nature