When you walk onto our backyard deck, your attention is immediately drawn to several succulent birdcage planters hanging from the pergola, gently swaying in the breeze. They're in all sizes and shapes and each is at a different stage of aging and giving in to the elements, which only adds to their beauty.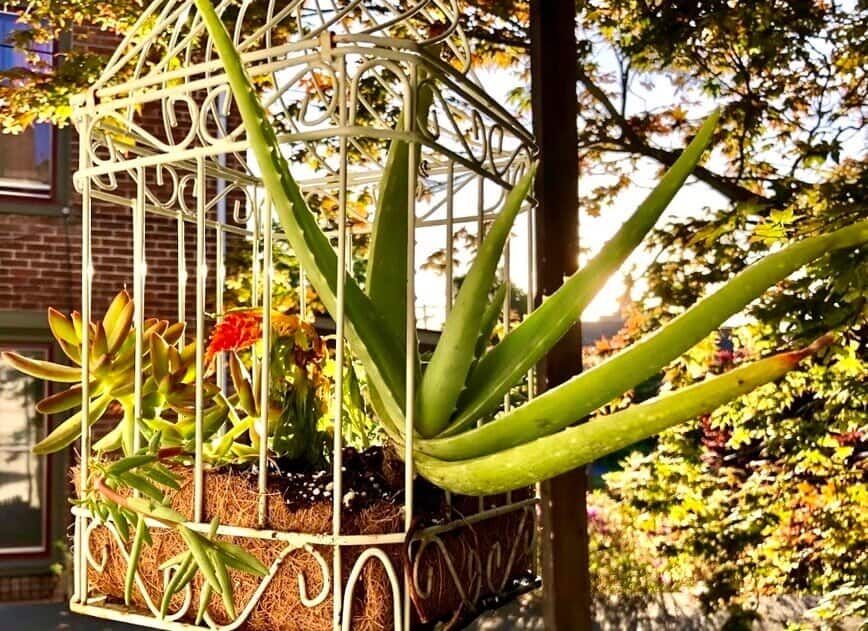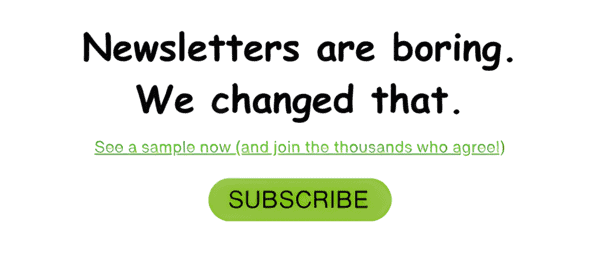 Jump to:
Each one is filled with an array of succulents, blooming flowers, and other stunning plants...some shy and keeping to themselves inside the cage, while others spill out into the open, yearning to be free. Sitting down to dinner on a warm summer night, surrounded by so many beautiful plants, both below the deck and above your head, is a practice in serenity.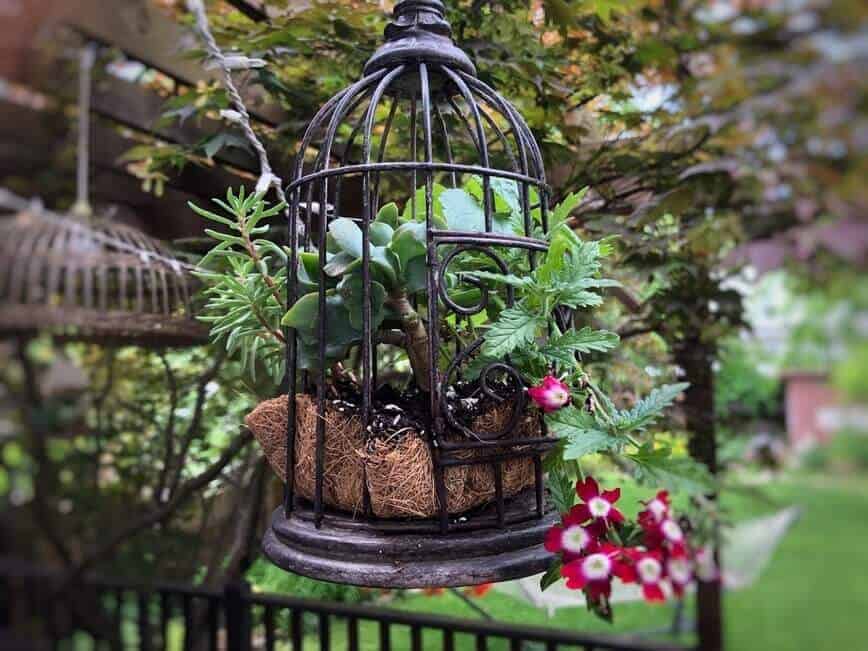 Supplies
Birdcages, old and new, can be found in a variety of places. Try antique stores, craft stores, yard sales, and online. You never know where you'll find a real beauty. Get a few of them, in different sizes & styles. You'll also need a few lengths of chain and hooks from the hardware store...and some coconut liner, gardening soil, and plants from your local nursery. Then head home and get ready to create something stunning!
Instructions
To start, open up your birdcage and estimate the size of coconut liner you'll need to line the bottom and up the sides about an inch.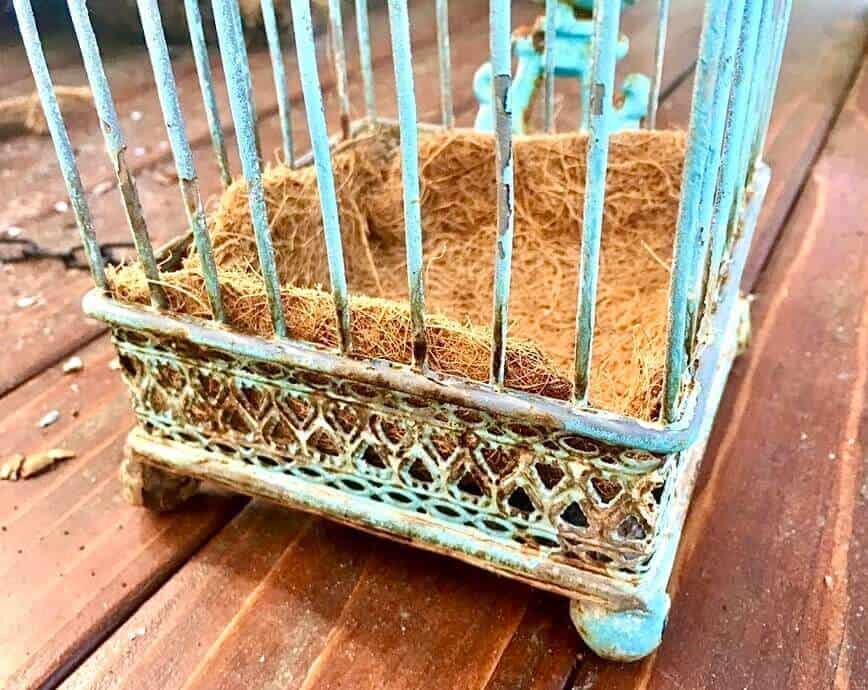 This takes a bit of trial and error...cutting the liner to size, then trying the fit, removing it, and trying again. Just remember that you can always cut more...but you can't undo a cut.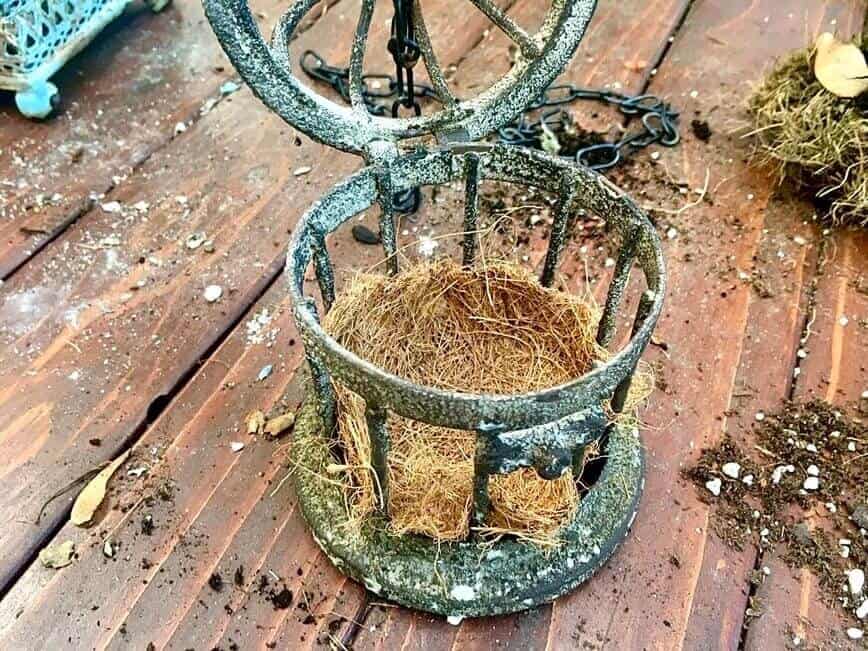 Once you have the liner placed, place just a little bit of soil in the bottom. Then, take your first plant out of its container and gently remove as much soil from the roots as possible.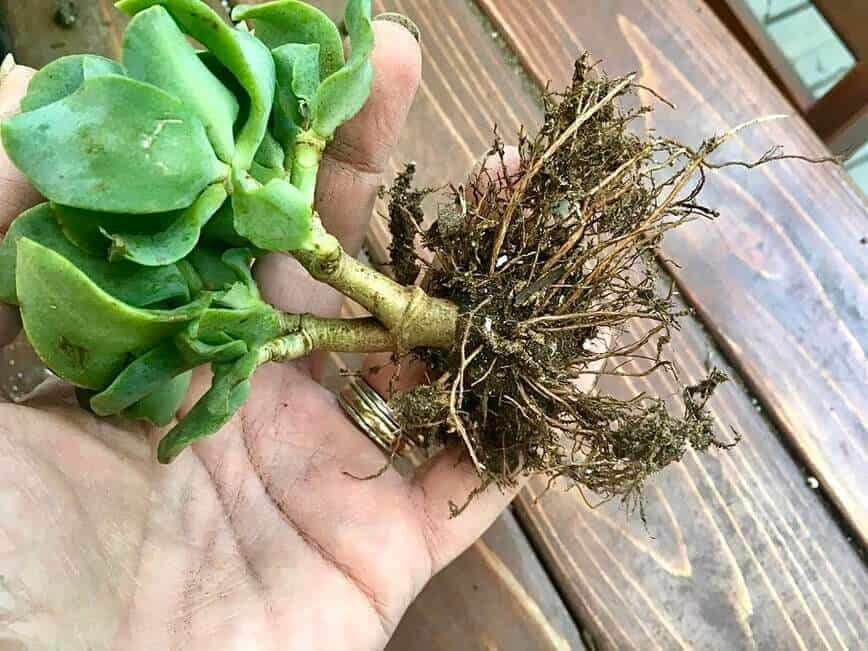 Place your plant inside the birdcage and cover the roots with gardening soil, also making sure to stabilize the plant in the process.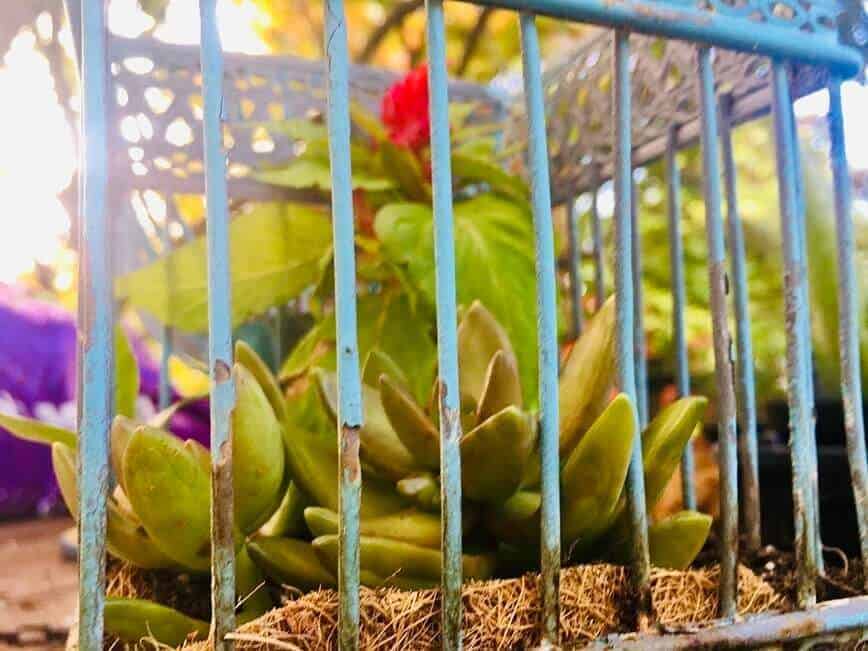 Continue adding plants until you've reached your desired look.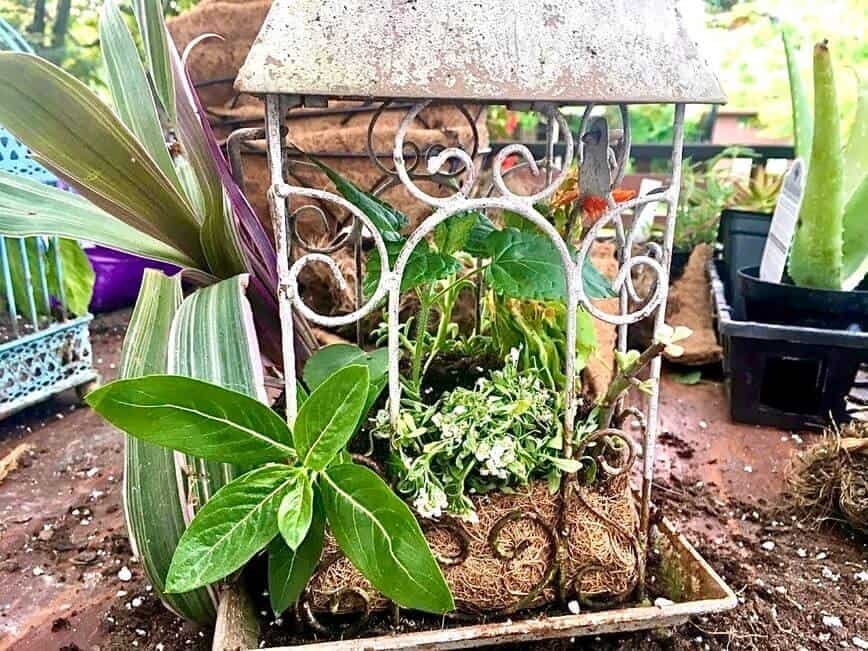 Lightly water your plants, attach the chain, and hang them up. Alternatively, you can also place your birdcages on a table, stool, bench, or anywhere else you'd like. Give you plants a drink of water over the next couple of days to help them get established to their new home and then sit back, relax, and enjoy the beauty!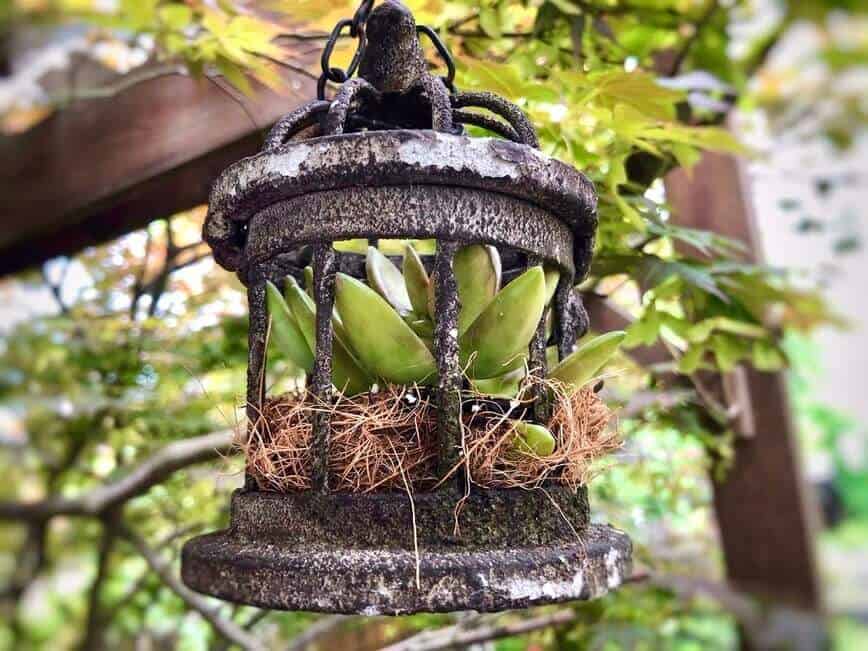 Love yard and garden ideas? Check out a few more of our articles now!
Have you made birdcage planters? Let us know in the comments below!