Thinking about spring and a garden in your yard? Are you dreaming of having your own backyard oasis? Imagine this...you're lying on the cool grass while butterflies flit and flutter to beautiful flowers all around you...bees are visiting, pollinating, busily crafting delicious honey...and birds are singing beautiful songs to lull you into an afternoon nap.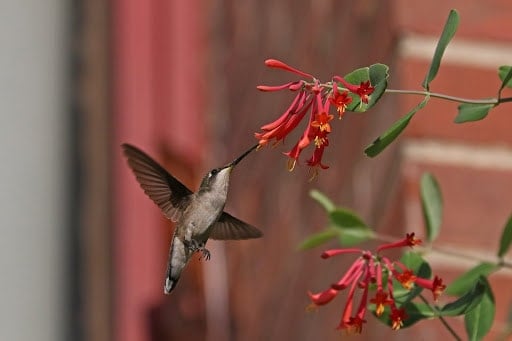 Consider trying some native plants. They are not only beautiful, but also provide ecological benefits for birds, butterflies, and pollinators. They also require less pesticides, making your yard a safer place for both your pets and family. Perennials also have the benefit of coming back year after year, so cost stays minimal, while their beauty will last for years to come.
To make it easy, check out this free new guidebook, which will help you select some native plants and design a beautiful garden layout for your own yard.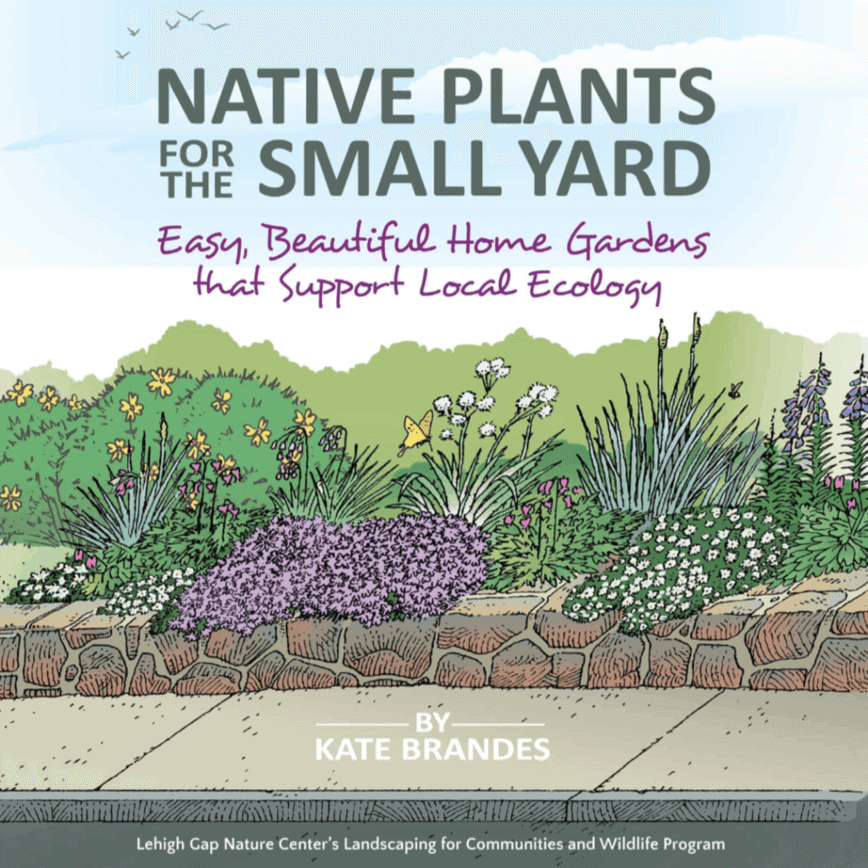 The guidebook – Native Plants for the Small Yard – includes:
Information on the best native plants for small spaces, as well as visual guides for common yard weeds and invasive plants; and

Guidance on flower garden design for the small yard, with nine different design templates that can be used as-is or modified.
Home gardens should suit your own personal tastes and lifestyle, but sometimes we need a starting point. For those new to native plants, introduce a few natives over time, which is both economical and will allow you to get to know each plant well. Look through the different plants and flowers in this book...which ones speak to you? There are so many to choose from, in different shapes, heights, and colors. Pick just one or two to start with, learn about it, and plant it in your yard. It looks more beautiful already!
Not sure where to place a garden in your yard and don't know how to design it? Try more informal, curved garden edges, since they are easier to maintain over time. Another pointer: keep things simple by planting swaths of a few different plants and colors together. The results often look better than when a lot of different things are mixed together at once.
Do you have a lot of deer visiting your yard? No problem...this book tells you which plants to choose to keep the deer out. Think you don't have the room for a garden? Try container gardening in pots or barrels.
In this free guidebook, you'll find nine templates developed for common yard areas, which incorporate the ideas described above and take into consideration plant size, bloom times, as well as sun and moisture conditions. The templates include:
- Corner Garden
- Mailbox Garden
- Small Water Feature Garden
- Container Garden
- Downspout Garden
- Rock Wall Garden
- Front Porch Garden
- Sidewalk Strip Garden
- Back Patio Garden
Each design template is overlaid on a grid that can be expanded or contracted to meet the dimensions of your own garden area. Recommended spacing between plants is shown as dots on the templates.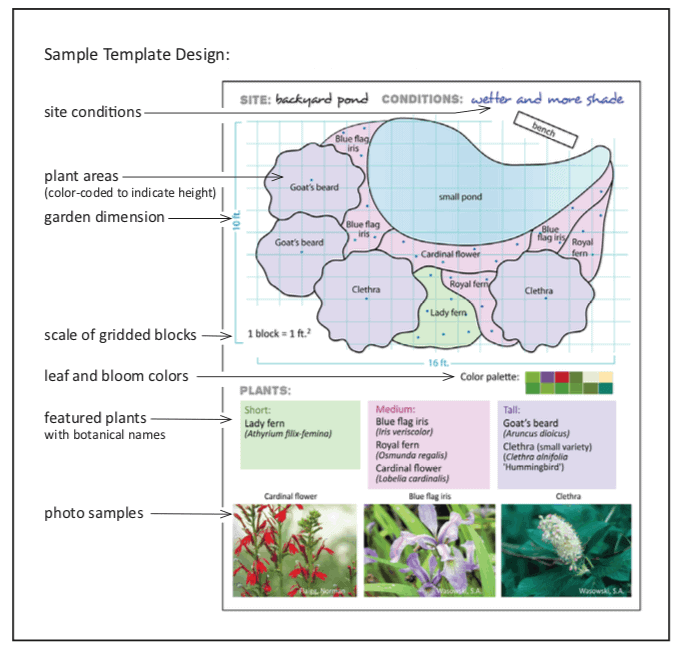 This book guides you every step of the way and makes planning a garden so easy. It's filled with beautifully colored illustrations and a huge list of plants and flowers to choose from, including how to care for them after planting.
The downloadable version of Native Plants for the Small Yard contains all nine design templates as well as lots of other gardening information pertinent to native plants. It's available for free here.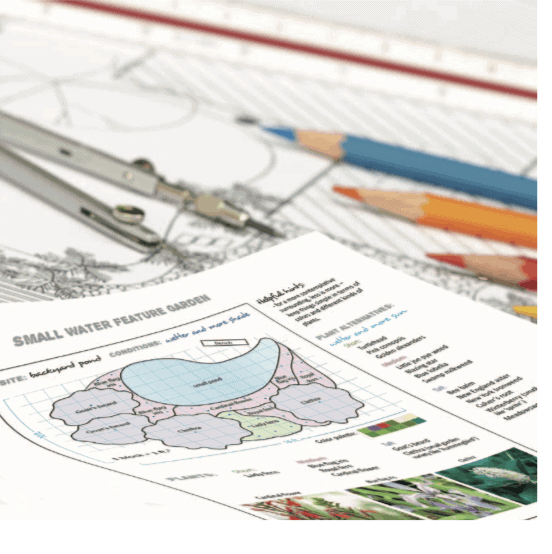 So check out the book, select your first plants, and start digging in the dirt...your own backyard oasis will become a reality before you know it! Ahhhhhh.
What are your favorite native plants & flowers? Which of these garden designs do you want to create in your yard?
Are you planting native plants in your yard? Let us know in the comments below!
Do your friends enjoy yard & garden articles too? Share this article with them and let us know what you all think by commenting below!
Tag your photos with #maplewoodroad on social media and share them on our Facebook page! Have any questions? Ask on our Maplewood Road Community Facebook page and I'll be happy to help. 😊
Subscribe to our weekly newsletter for more great yard & garden articles!