Do you love personalized etched wine glasses, but the price of them in the store, not so much? Then I have great news! It's super easy to DIY and you'll be done in about 10 minutes!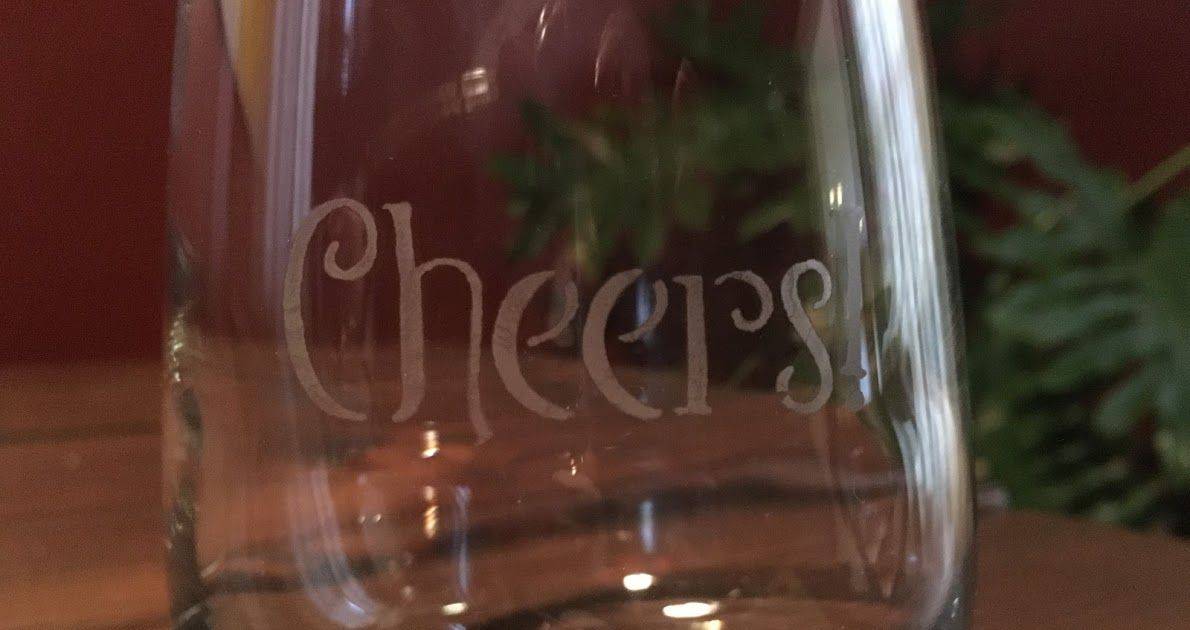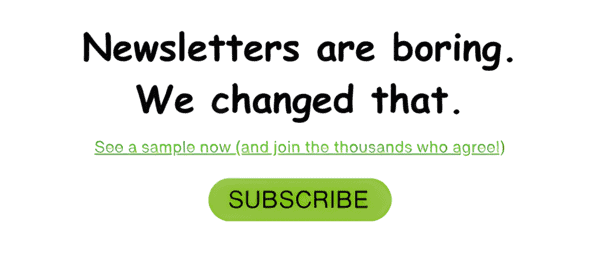 Jump to:
The first step in making your own etched wine glasses is to go to your local craft store and browse through all the amazing stencils. This could definitely take a while, as there are so many amazing designs...at least it did for me, but then again I tend to get lost in craft stores for an hour or more. If you're an extra-special-crafty sort of person, design your own stencils, or use strips of tape for stripes or cut out circles for dots, or print out names or words onto labels...use your imagination!
Once you've decided on a stencil or two, pick up some Armour Etch cream and a few cheap artist paintbrushes. I also picked up a couple of small glass items to practice on before I brought out the good glassware. Now head home and dream of all the gloriously beautiful things you're going to create! Drive safely though!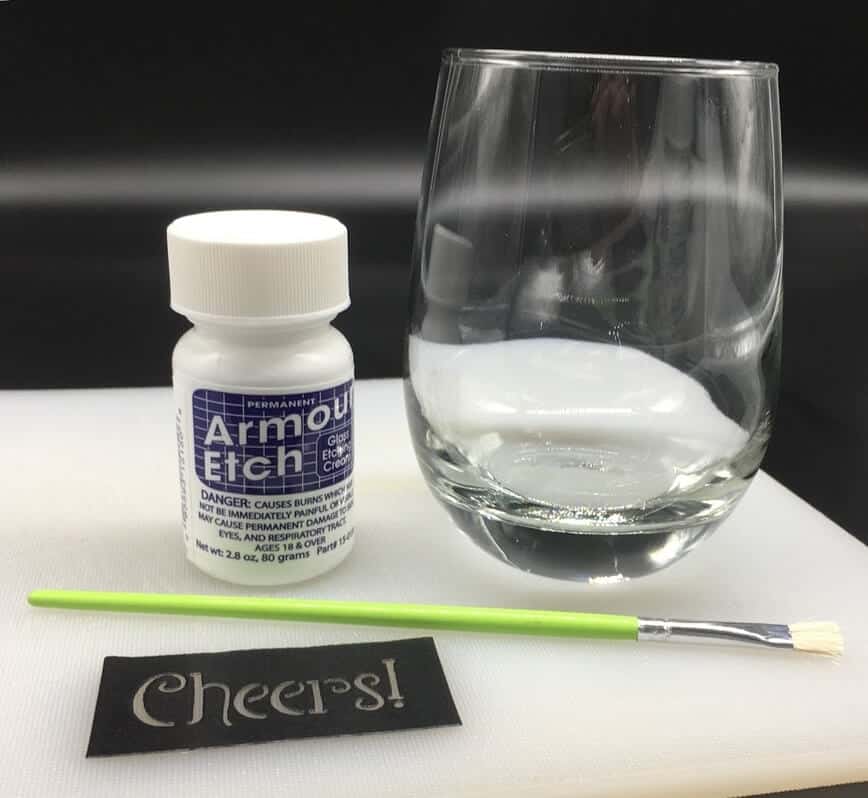 🖌️ Materials
A glass to etch
Armour Etch cream
Stencils
Small paintbrush
Plastic gloves
Masking tape
🍷 Instructions
Before we get started, make sure you're working in a well-ventilated area, as the etching cream is a chemical and you don't want to be breathing it in.
Clean your glass well and dry. Next, carefully place your stencil in the location you want it and tape it onto the surface. If you have self-adherent vinyl stencils, you won't be needing tape.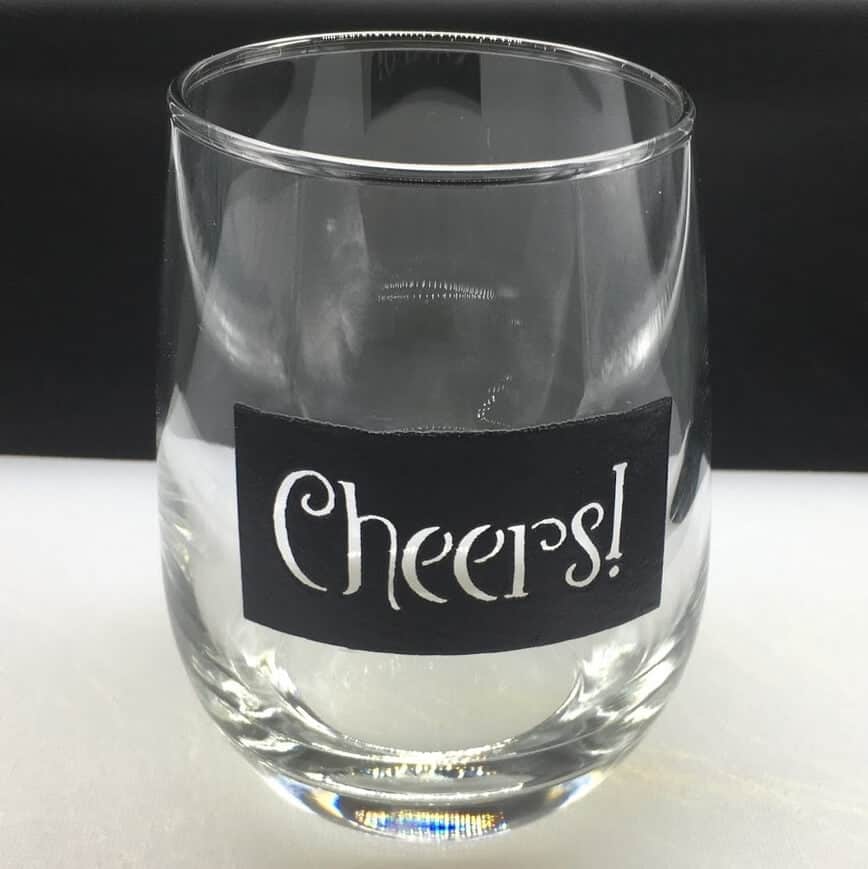 Different etching creams have different processing times, so read your label carefully and watch the clock closely (the one I used was finished after only 5 minutes, and some are even faster!)
Now put on your gloves and open the container of Armour Etch cream. Using the paintbrush, heavily apply the cream over the stencil and check your watch for the time. Just dab it on in a thick layer so you can't see through the stencil anymore. You'll want to work fairly quickly, as this stuff starts working immediately and will be ready before you know it.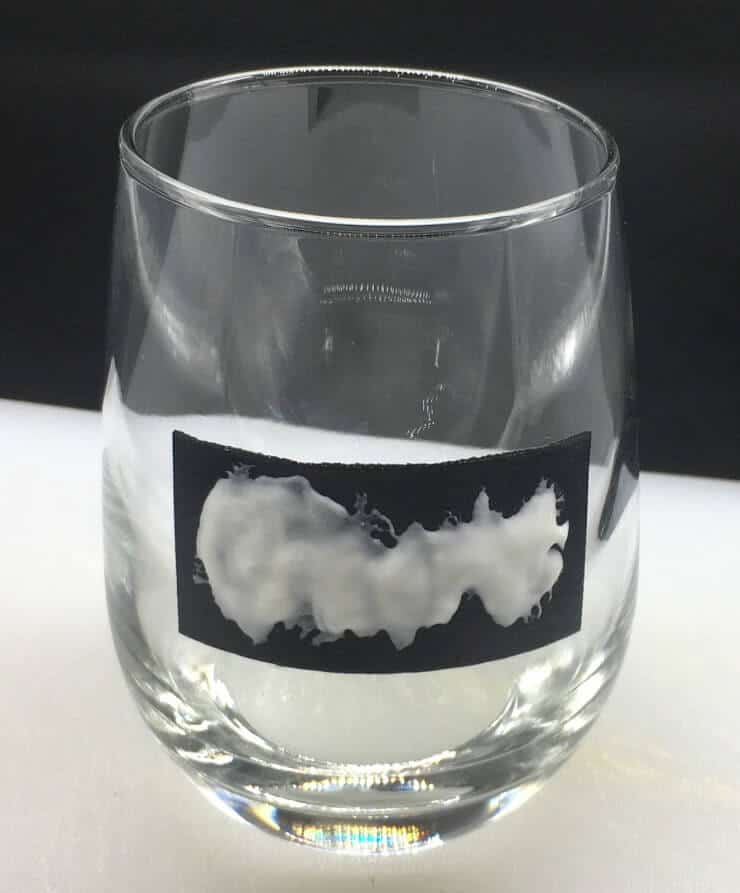 Once your processing time is done, take it to the sink and just rinse with water, being careful not to splash. Remove the stencil and continue rinsing. Once most of the cream was removed, I then took a paper towel and rubbed the remainder off while it was still under the running water. Also remember to clean off your stencil and paintbrush.
Wash your glass as usual and enjoy!
Etched wine glasses are not only great for your own home, but also make wonderful gifts for holidays, weddings, birthdays...any occasion! And don't limit yourself to just glasses...check out this mirror I etched too!
Please share your creations...I can't wait to see them!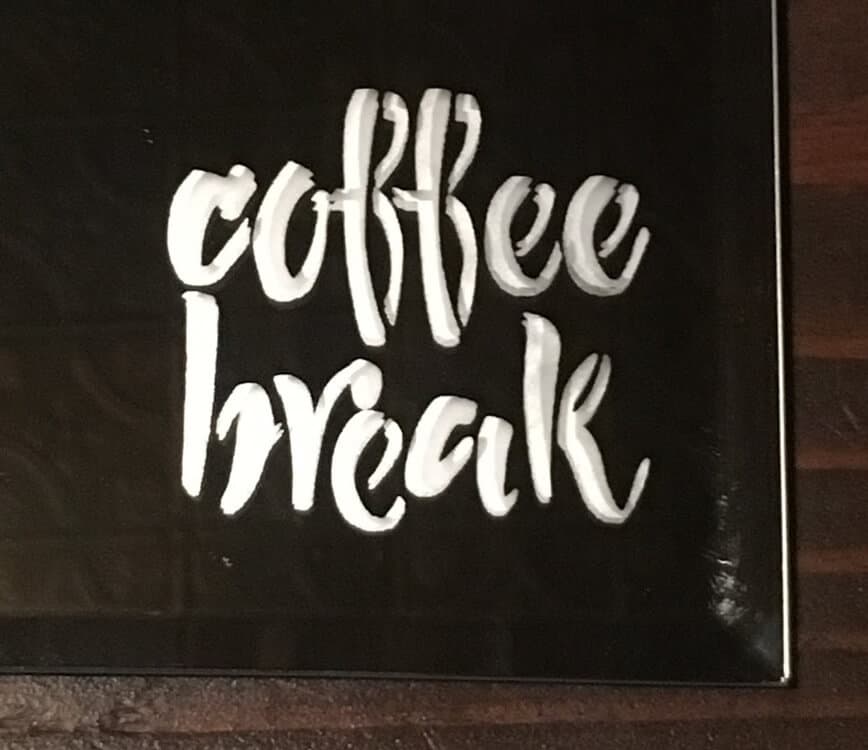 Did you make these Etched Wine Glasses? Let us know in the comments below!