The winters here in Pennsylvania are no joke. With freezing temperatures, snowstorms, and ice for months, we often need to bundle up before braving the outdoors, scarf, coat, hat, and gloves. But sometimes our fingers are still cold! That's where these adorable DIY heart hand warmers come in handy!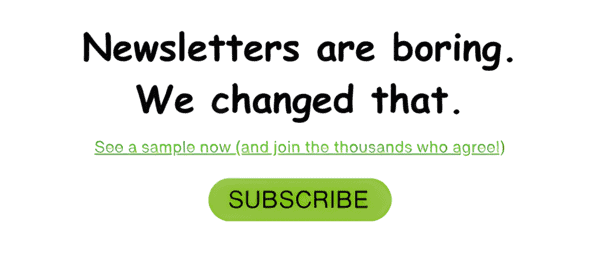 Jump to:
Whether or not you're wearing gloves, these hand warmers will help keep your hands toasty warm in the frigid winter weather. Not to mention, they're absolutely adorable and make a perfect gift for your whole family. And they're completely customizable too! Want to stitch a sweet message to your significant other? Done! Does your child like purple or yellow instead of red? Done! The only limit is your imagination.
All you'll need for this quick and easy DIY craft project are a few simple materials. For my hand warmers, I spent a total of 50 cents for the felt fabric, and they only took about 30 minutes to make!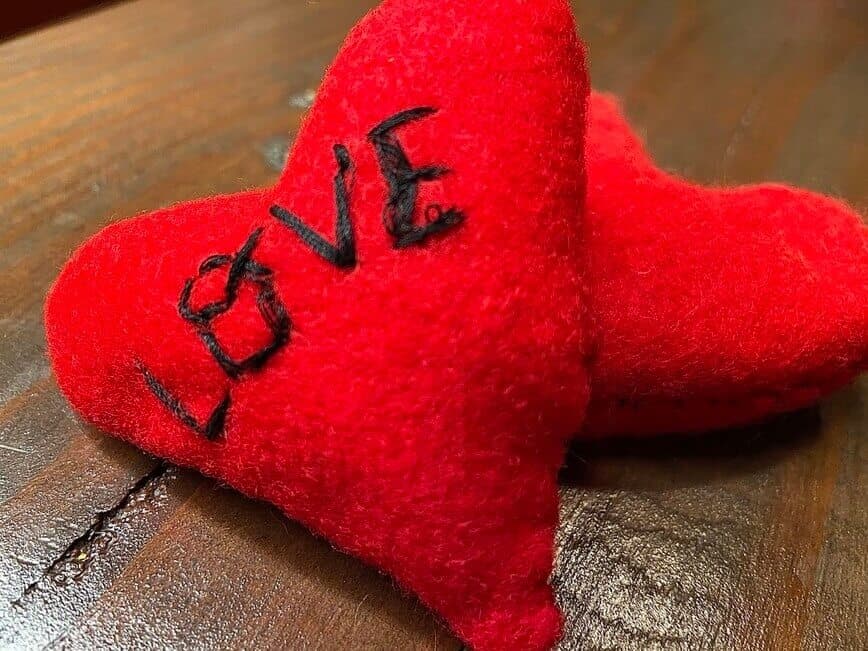 Materials
Felt fabric
Paper
Pen or pencil
Needle and thread
Dry, uncooked rice
Embroidery thread (optional)
Small funnel (optional)
Essential oil (optional)
Easy instructions
The first step to making these DIY heart hand warmers is to draw out a template on a piece of paper. Keep in mind that you'll want to draw your heart shape a little larger than the finished project will be, because you'll need a seam allowance. My hearts measured about 3-½" across the widest point.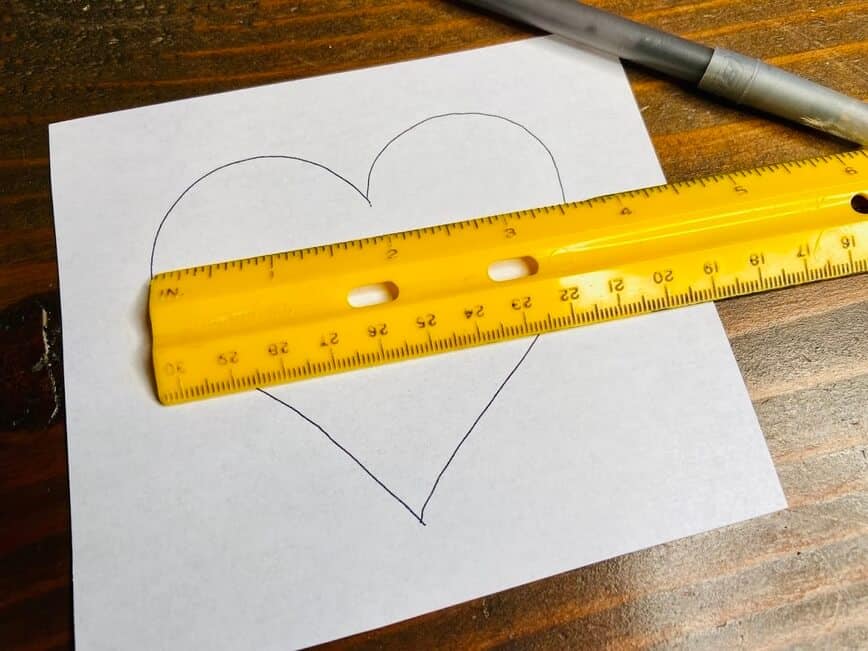 Next, simply cut out your paper template, lay it on top of your felt, and trace it out with a pen or pencil. Don't worry about pen marks...they'll be hidden in the seam when you sew both sides together. To make sure both pieces are the same size, use your first cut-out heart as the template for your second piece.
Once both of your hearts are cut out, this is your opportunity to stitch a personal message onto the heart if you wish. Whether it's just a few letters, like "Love," or your loved one's name, you can really personalize it to anything you want!
For my project, I used regular thread and went over the same stitches several times. No, it doesn't look perfect, but I think that's part of the charm of a handmade item. If you want the letters to be a little bit thicker, you could use embroidery thread instead for this step (the type used for cross-stitch).
Now it's time to start stitching the two sides together. As you can see, the messy back-side of my stitching the word "Love" will be hidden on the inside of the hand warmer (so no one will ever know, shhhh!).
Place the front sides of the hearts facing each other and begin stitching around the perimeter of the heart, keeping your stitches quite small and tight. Be sure to stop stitching when you have about an inch or so left.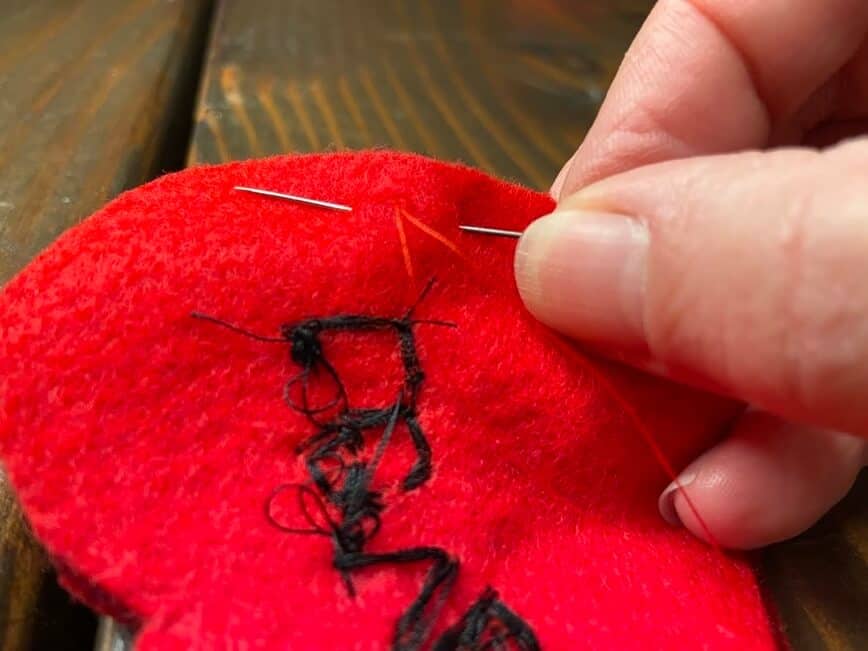 When you have about an inch of stitching left to do, turn the heart right-side out and fill it with dry, uncooked rice. I found that a small funnel was helpful for this step.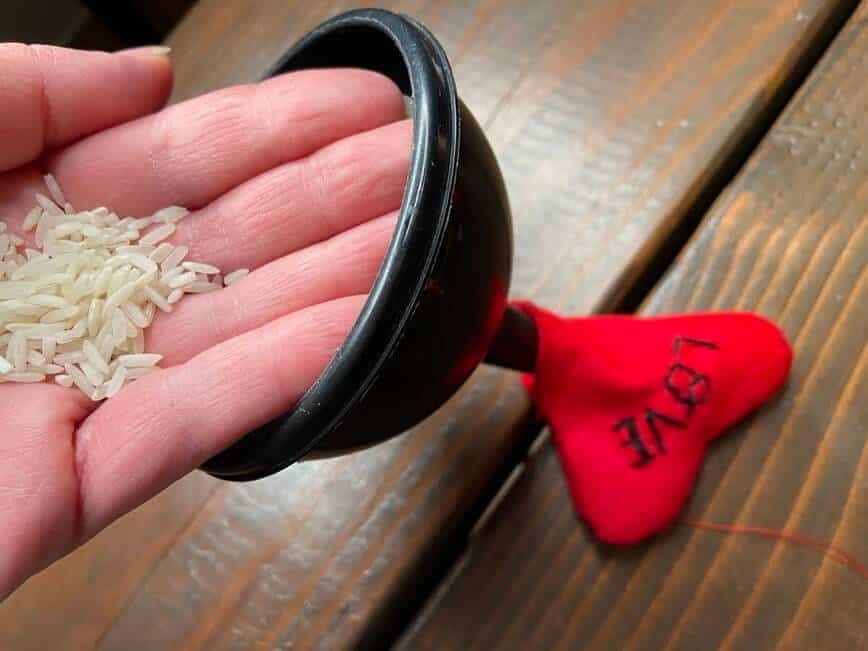 As an optional detail, you can also add just a few drops of your favorite essential oil to the rice at this point as well.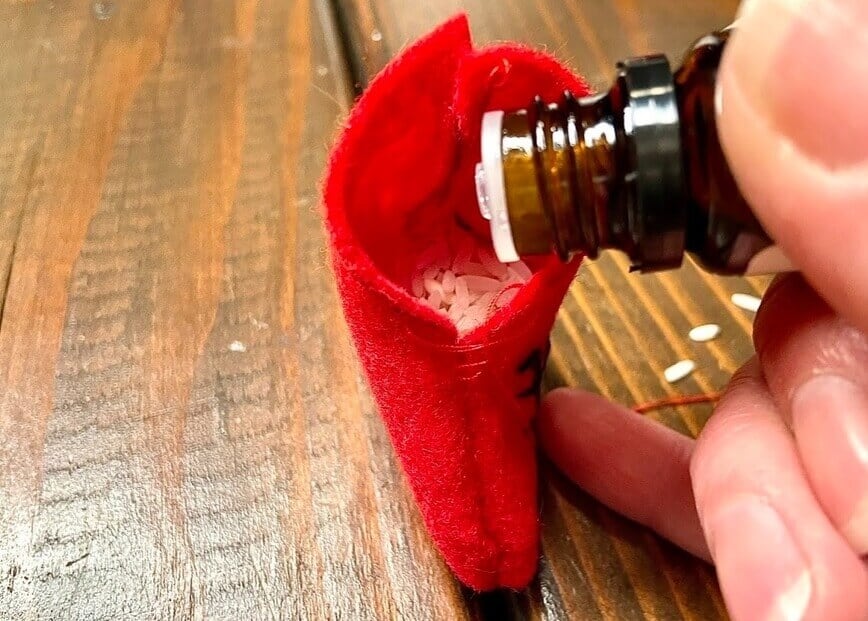 Lastly, just finish stitching your heart closed, make a second one, and they're ready to go!
To heat up your hand warmers, just pop them in the microwave for 15 seconds at a time. I've found that about 3 cycles of 15 seconds will get them quite hot...so be careful, you don't want to get burned. Now I'm ready to head outside, my hands finally warm in my pockets, and smelling the amazing aroma of my favorite essential oil calming me during my walk. Ahhhhhh........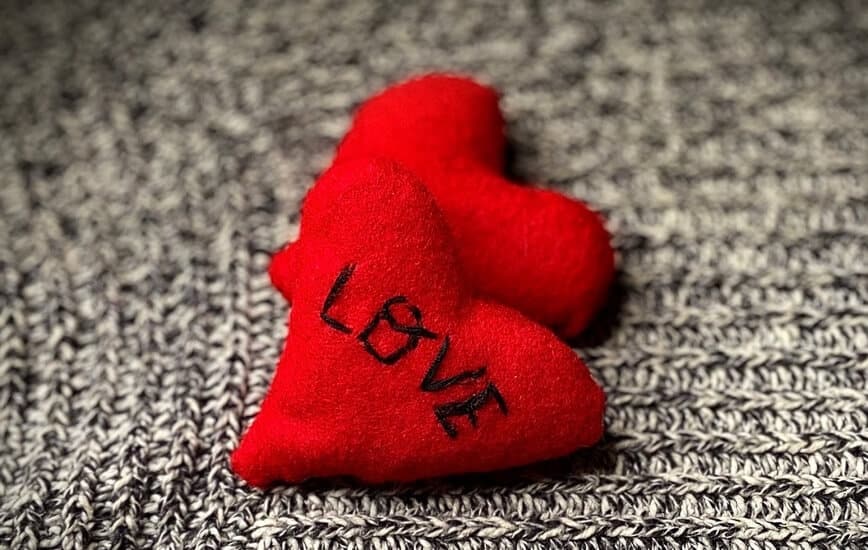 Did you make these Hand Warmers? Let us know in the comments below!