Crochet is no longer just for old ladies, sitting in a rocking chair, making granny squares all day, while trying not to rock over their cat's tails. Okay, the part about the cat is true, but crochet has made a big comeback for all ages! Just do a quick Google image search and you'll be amazed by all the beautiful things you can learn to crochet...blankets, clothing, stuffed animals, and so much more!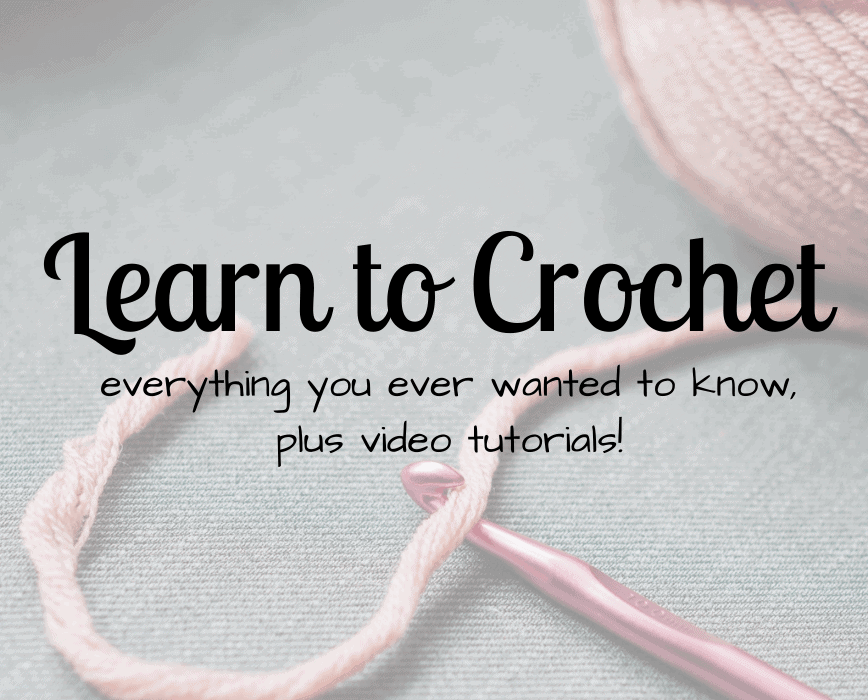 To learn how to crochet for beginners, let's start by going over a few crochet basics you'll want to know to get started in this Intro to Crochet tutorial video:
Yarn comes in all kinds of different materials and weights
Materials include wool (lamb, alpaca, merino, etc), cotton, bamboo, silk, acrylic, and more.

Weights include lace, fingering, sport, worsted, chunky, & more.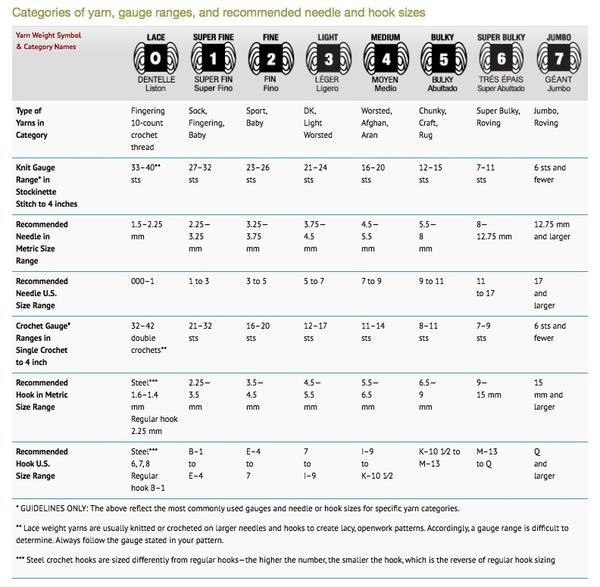 Crochet uses hooks (not needles)
Hooks come in a variety of sizes, from B (2.25-mm) to T (30-mm). The smallest hooks are

very tiny and are used for lacy projects, like lace or doilies; while the largest hooks are just

huge and are often used for super-chunky blankets.

To get started, you'll just need a crochet hook and some yarn. Choose one or two hooks

that are "normal" size, like G, H, or I. Hooks are often sold in multi-packs in the craft store.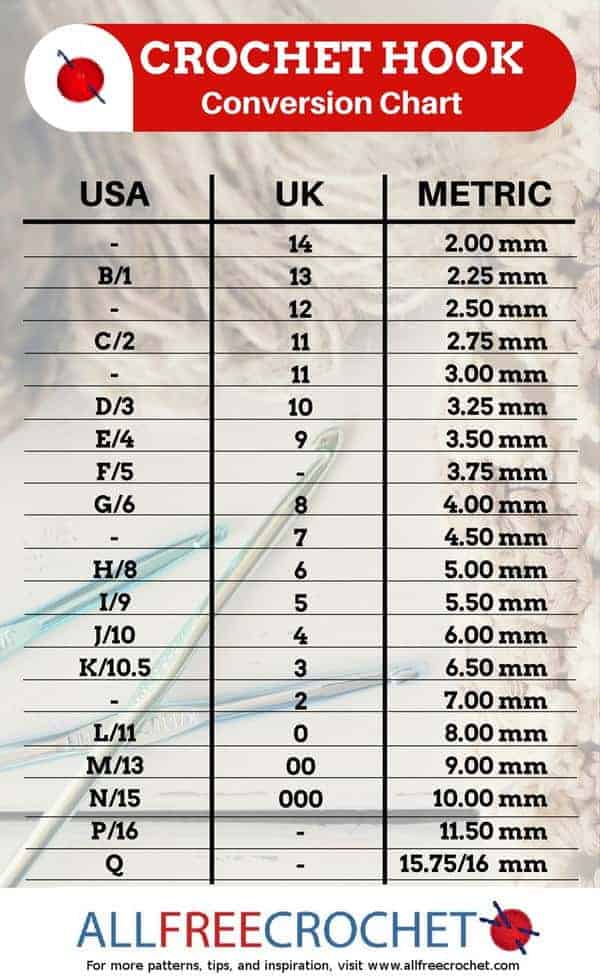 Learn to crochet many beautiful crochet stitches -
single crochet, half double crochet, double, treble, and more!
The most common stitches are slip stitch, chain, single, half-double, double, and treble.

There are many other beautiful stitches, which are more advanced. To begin, we'll learn

the slip stitch, chain, & single crochet.

We'll learn more about turning chains in further lessons, but for the first lesson will learn

that there is one chain stitch for single crochet.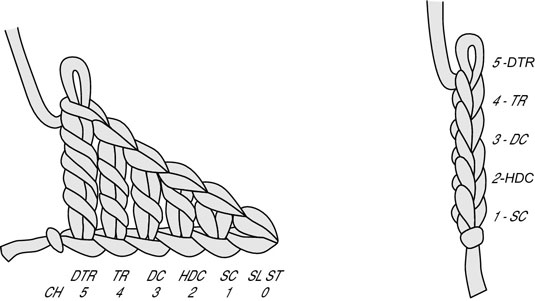 Crochet Abbreviations
When looking at patterns, you'll notice that there are a lot of abbreviations. This is done in

order to simplify the instructions and also to explain the pattern in a shorter manner; if full-

length words were used for every stitch, the pattern could wind up being many pages

long! We're not going to discuss patterns just yet, but it's still good to familiarize yourself

with them for the future.

Most abbreviations are fairly easy to remember, as they often correspond to the first few

letters in the name of a stitch: Slip stitch (sl st), single crochet (sc), half-double crochet

(hdc), double crochet (dc), treble crochet (tr), and so on. In the beginning, just print out a

list of these abbreviations and keep it handy.
In Learn to Crochet - Lesson 1, you'll learn the slip knot, chain stitch (including how to start a crochet chain), and single crochet:
In Learn to Crochet - Lesson 2, you'll learn the half-double crochet, double crochet, and treble crochet:
[vc_row][vc_column][vc_column_text]Now you know all the crochet basics in learning to crochet! Best of luck with your first crochet project!  I can't wait to see it!
Check out our Crafts page for lots more crochet lessons!
Love crochet? Check out my other fun crochet projects:
Did you Learn to Crochet? Let us know in the comments below!
Do your friends enjoy fun crafts too? Share this article with them and let us know what you all think by commenting below!
Tag your photos with #maplewoodroad on social media and share them on our Facebook page! Have any questions? Ask on our Maplewood Road Community Facebook page and I'll be happy to help. 😊
Subscribe to our weekly newsletter for more great crafts!
Please be respectful and do not sell this pattern or finished product in any way, especially as your own. Instead, share the original article link or contact me for any commercial purposes (Contact Us found in the footer area of this page)!