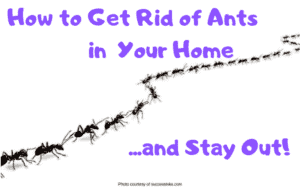 How to get rid of ants in your home...and stay out!
You're minding your own business, making a sandwich, when you suddenly see an ant creeping along your kitchen counter...and then you see another one, and another one! What the heck?! You may be tempted to just squish the ant and think you've handed it...but you haven't. It's that time of year when ants come into our homes, looking for a bite to eat. So let's learn how to get rid of those ants...get them back outdoors and out of our homes!
What will work depends on the type of ant in your home...different techniques work for different ants. Keep an eye out for what types of ants you have and do some trial & error to see what works for you.
So, here's a list of some ants you may see in your home, as well as several DIY techniques to get rid of them:
Common Types of Ants You May Find in Your Home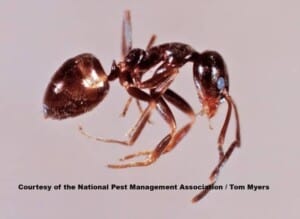 Argentine ant (aka sugar ant):  From South America originally; light to dark brown in color; 1/16" to ¼" long; like sweet foods; mostly live outside (under mulch & debris), but will come inside for food or water during dry periods or to get dry from the rain; mostly in southeastern US states, CA, & HI.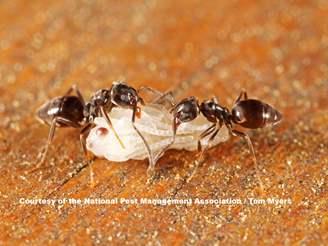 Odorous ants:  Dark brown to black; 1/16" to ⅛" long; found in all US states; nest in soil but will come inside for food or to get dry from the rain; attracted to moisture & standing water; rotten "odorous" smell when crushed; like sugary foods, honeydew in particular.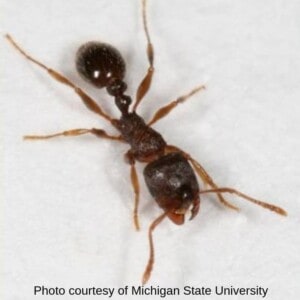 Pavement ants:  Dark brown to black; ⅛" long; eat anything; live in cracks sidewalks and pavement; found in all US states; known to go to war with other ants.   
Carpenter ants:  Reddish-black; ¼" to ½" long; found in every state in the US; live outdoors under moist wood, but can also enter homes and cause structural damage to wood structure; like sweet foods.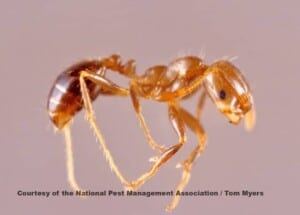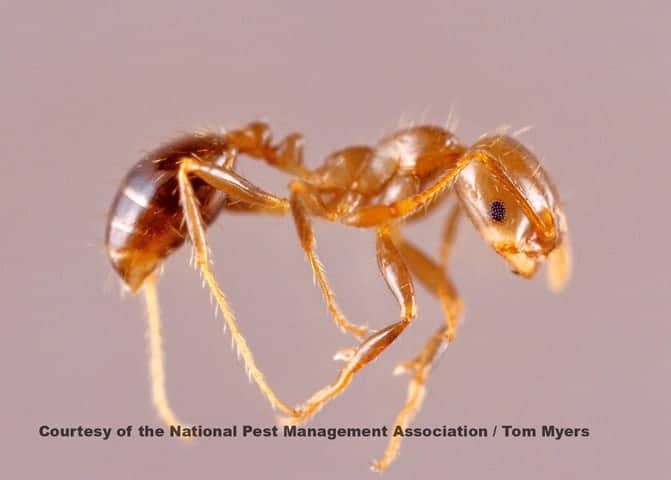 Fire ants:  Dark copper-red/brown; ⅛" to ⅜" long; mostly found in southern states in the US; nest on the ground, near landscaping and foundations; like sweet foods, proteins, and fats; can inflict a painful sting.
How to Get Rid of Ants in Your Home
Many types of ants leave a pheromone scent trail for more worker ants to follow. For these types of ants, you can disrupt their trail, so others won't be able to find it (luckily, ants don't have GPS).

Watch their trail, where are they coming from (look where countertop meets backsplash,  windows, doors, near pet bowls, around food on counters, in and around houseplants).
Clean Surfaces with Soap & Water
The easiest and most effective way to keep ants out is to keep your surfaces clean...not just at the end of the day when you're washing up dinner dishes, but every time you have food on the counter. Try to keep as much of your food as you can in the refrigerator. If you do have any fruits or vegetables sitting out on the counter, check frequently to make sure none are spoiling. And any time you prepare food, wipe the counter down immediately with soap and water. If the ants learn that the food buffet is closed, they'll lose interest.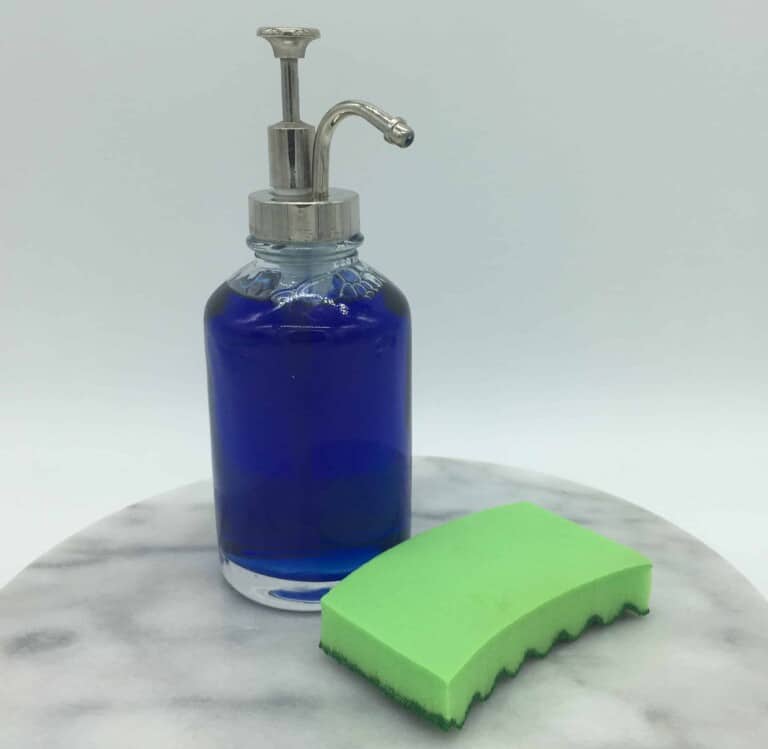 Silicone Caulk
Watch where ants are entering and leaving your home. Look for gaps in caulking around countertops, windows, and doors. It only takes a tiny space for them to fit through. If you seal off these areas, you'll close that point of entry.  
Cinnamon
We've personally had the best luck with a line of cinnamon powder along the back of our countertops; it can get a little messy, but it's been effective for us. Place a line of cinnamon powder or place cinnamon sticks near the area they're coming from. Alternatively, dip a Q-tip in cinnamon oil and rub it near their point of entry...they won't cross it, the smell repels them.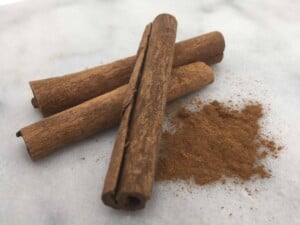 Other Herbs & Spices
Try placing some of these around the ants' entry point: Black pepper, coffee, basil leaves, garlic, cayenne pepper, bay leaves, mint, basil, cloves, garlic, chili pepper, coffee grounds, peppermint oil (rub on with a Q-tip), cucumber peels, or citrus peels...ants don't like the smell of any of these.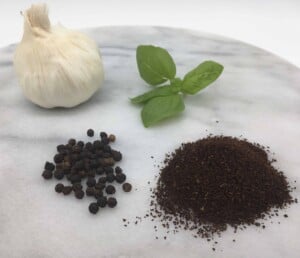 Chalk or Powder
Draw a line of chalk or baby powder near their entry point...this may repel those pesky ants too.
Lemon Juice
Add some lemon juice to water in a spray bottle. The scent will both repel ants and wipe away their trail.
Vinegar & Water
Make a mixture of 50/50 vinegar & water in a spray bottle and wipe away their pheromone scent trail.
Or, you could try this:
Did you try any of these techniques to get rid of ants? Let us know in the comments below!
Do your friends enjoy fun, interesting articles too? Share this article with them and let us know what you all think by commenting below!
Tag your photos with #maplewoodroad on social media and share them on our Facebook page! Have any questions? Ask on our Maplewood Road Community Facebook page and I'll be happy to help. 😊
Subscribe to our weekly newsletter for more great articles!