"We kids feared many things in those days – werewolves, dentists, North Koreans, Sunday school – but they all paled in comparison with Brussels sprouts." ~ Dave Barry
Brussels sprouts, you hate them or you love them. You hate them because of your childhood memories.
You'll love them after reading this recipe and making it yourself.
Recently, we had some friends over for dinner and were talking about food that we didn't like as children. One friend got passionate about how much she hated Brussels sprouts in any form.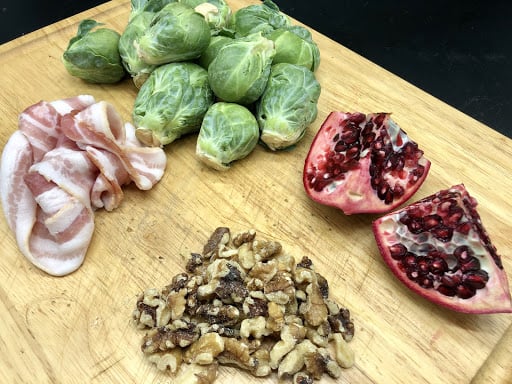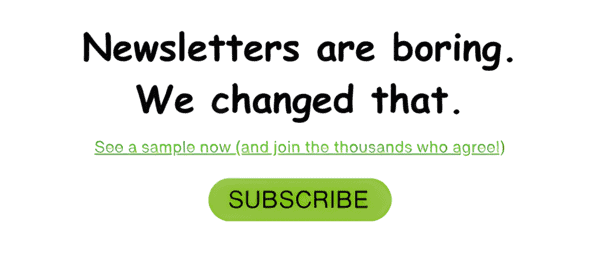 While we were nibbling on cheeses and olives and sipping some bubbly, I started heating up my cast iron Lodge pan and added ¼ pound of chopped bacon. Of course, that smell changed the subject of conversation in no time and we all started talking about our favorite bacon, pork belly, and of course, Easton PA Bacon Fest.
We transitioned into the dining room for appetizers and after about five minutes of bacon aromatherapy, I returned to the kitchen and added the Brussels sprouts to the pan, along with a pinch of salt and pepper, and a couple dabs of butter.
Keeping the heat at medium so that the bacon is just sizzling, and stirring occasionally, it takes about 15 minutes for the Brussels sprouts to get tender on the inside and slightly charred on the outside, with some nice char marks on the outside.
Add the walnuts for the last 5 minutes or so.
If your bacon is lean and doesn't produce much cooking fat, add some olive oil as needed to keep the Brussels sprouts from sticking to the pan.
When it's all done, try a piece of Brussels sprouts and bacon and see if it needs a little more salt and/or pepper. It usually does.
Transfer the contents of the pan in a large serving dish and top with pomegranate seeds.
You should have seen our friend's face when we served Brussels sprouts as a side dish. She couldn't seem to decide between being embarrassed about her passionate anti-brussels-sprout-speech earlier and her curiosity to try some of the delicious-smelling dish in front of her. It was priceless. She grabbed a fork, hesitantly picked up a piece of Brussels sprouts and a piece of bacon, and slowly put it in her mouth.
The transformation was remarkable. Her facial expression changed into a smile, and words like "wait… is that… no way… is it really… no, can't be… you're kidding…" were audible between her savoring the first bite of what seemed to be a new culinary experience. Bingo!
In our region, Brussels sprouts are harvested in late fall, so that's when we eat it a lot. And when they're on sale, load up.
Tip: When picking up Brussels sprouts at the grocery store or farmer's market, make sure the leaves are compact — not falling off from the stem — and the veggie should be hard to the touch when you squeeze it. They'll last a couple weeks in a plastic bag in the fridge. Because Brussels sprouts absorb water, don't rinse until you're ready to use them.
To prep, simply cut off the bottom and peel off the outer leaves. Rinse and pat dry. Depending on the size, I sometimes cut the larger ones in half or even quarters. They should be nicely bite-sized.
The easiest way to get to the pomegranate seeds is to cut the pomegranate in quarters, fill a large bowl with cold water and gently pry out the seeds underwater. The seeds will drop to the bottom of the bowl and the membranes will float to the top.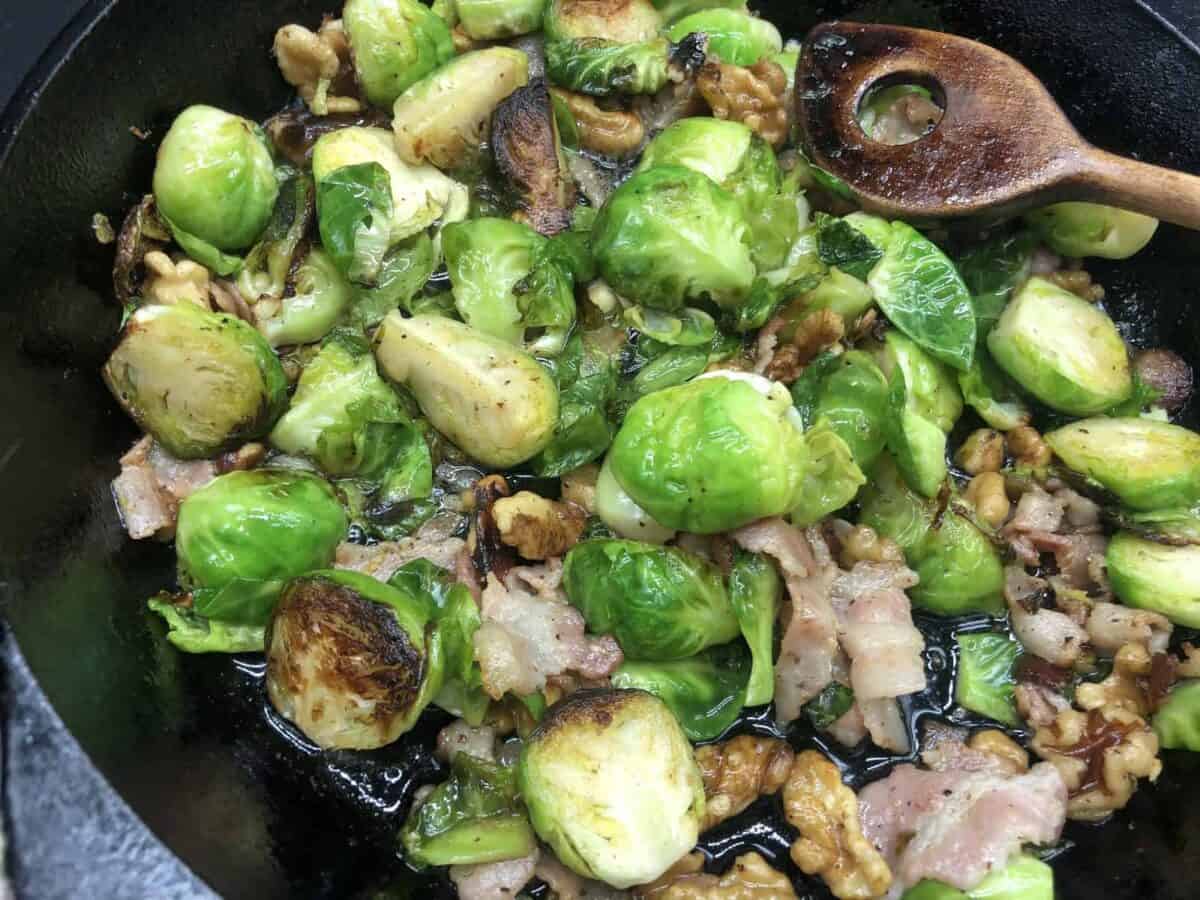 Fun facts about brussels sprouts
They really are named after Brussels, the capital of Belgium, where they were a popular 16th century crop.




Brussels sprouts were introduced to North America by 18th century French settlers in Louisiana.




By the early 1900s, the little vegetable became an established commercial crop in California.




The U.S. produces 70 million pounds of sprouts each year.




They look like mini cabbages because they're members of the same cruciferous vegetable family.




The smallest Brussels sprouts are marble-sized morsels, while larger varieties are as big as golf balls.




The sulforaphane that gives Brussels sprouts their unique flavor also helps lower cancer risk.




Brussels sprouts contain zeaxanthin, an antioxidant that's considered important to eye health.




A little under one ounce of these vegetables provides 5 grams of fiber and 5 grams of protein.




Weighing in at just 26 calories per cup, Brussels sprouts are a delicious and nutritious diet food choice.




One 3-oz serving of these healthy veggies delivers four times more vitamin C than an orange.



A sulfur-like smell is a sure sign that Brussels sprouts have been overcooked.
Source: hitchcockfarms.com
Did you make this Brussels Sprouts recipe? Let us know in the comments below!
📝 Recipe
Brussels Sprouts with Bacon, Walnuts, and Pomegranate
Brussels sprouts, you hate them or you love them. You hate them because of your childhood memories. You'll love them after reading this recipe and making it yourself.
Ingredients
10

ounces

Brussels sprouts, cleaned and cut into bite-size pieces (or halved)

4

ounces

bacon, chopped

¼

cup

walnut pieces

¼

cup

pomegranate seeds

1

teaspoon each of

salt and pepper (adjust to your liking)

2

tablespoons

butter

olive oil as needed
Instructions
Chop bacon and start cooking in a pan over medium heat.

Clean and cut Brussels sprouts and add to pan after bacon has been sizzling and rendering for a couple minutes.

Add 2 tablespoons butter, 1 teaspoon salt, and 1 teaspoon pepper, and stir occasionally.

Add olive oil as needed and add walnuts for the last 5-10 minutes of cooking.

Taste Brussels sprouts and bacon after 15 minutes for doneness; re-season as needed.

Place in serving dish and add pomegranate seeds.
Notes

Calories:
391
kcal
|
Carbohydrates:
9
g
|
Protein:
4
g
|
Fat:
39
g
|
Sodium:
692
mg
|
Potassium:
334
mg
|
Fiber:
4
g
|
Sugar:
3
g
|
Vitamin A:
711
IU
|
Vitamin C:
61
mg
|
Calcium:
40
mg
Content and photographs are copyright protected. Sharing of this recipe is both encouraged and appreciated. Copying and/or pasting full recipes to any social media is strictly prohibited.