The week leading up to Thanksgiving is always a super-busy time of year. You reach deep down inside and find the strength to brave the supermarket just days before Thanksgiving.
Jostling your shopping cart with about a bazillion other people. You keep running into that same person who's blocking the entire aisle with their cart, but you take a deep breath and politely say "excuse me."
Then, the 20-minute-long checkout line is the final exercise in patience, but you grab the nearest magazine and read all about what's happening with the royals or your favorite celebrities.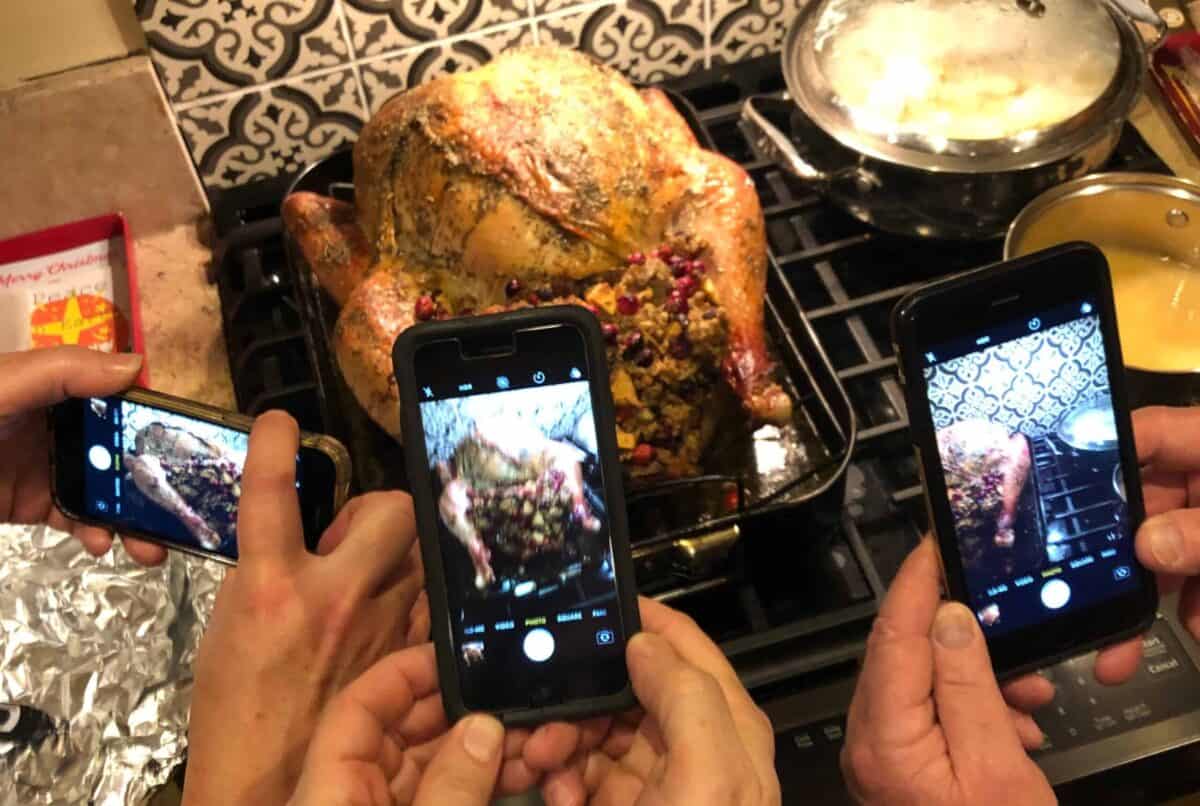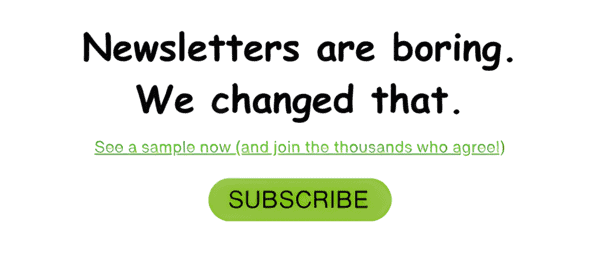 2 days before
Clean the house as if the Queen of England is coming to dinner. Vacuum, dust, scrub, and polish. Honestly, why do we do this to ourselves? Our guests know that real people actually live in this house. Oh no, I forgot the wine! Erich runs out to the store to buy plenty of wine (I could use a glass already!).
1 day before
Start food prep. Cornbread muffins, check. Cranberry sauce with orange zest, check. Pumpkin cheesecake, check. Okay, wow, I think I'm ready for this…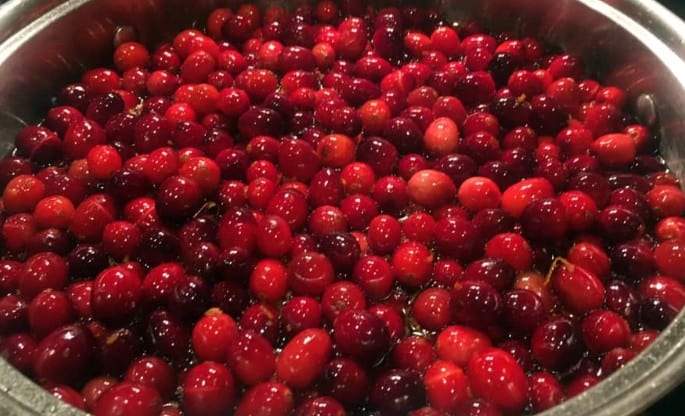 Thanksgiving Day
The Macy's Thanksgiving Day Parade is on the tv and the turkey is in the oven. Potatoes are mashed, casseroles are baked, table is set, candles are lit, music is playing, wine bottles opened.
The turkey is finally finished (an hour late, but hey, nobody's perfect!) and the paparazzi huddle around the kitchen to take pictures.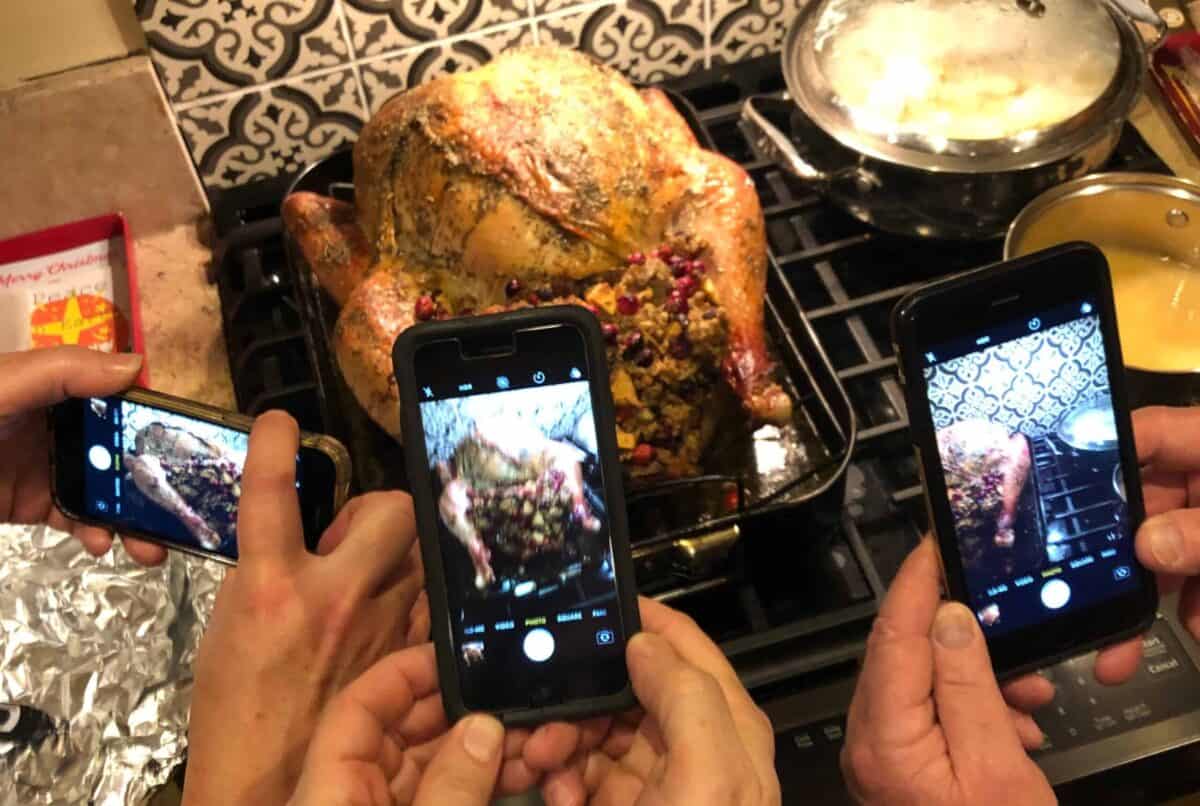 The feast is blessedly delicious, everyone is thankful, and all went smoothly. Whew, you survived Thanksgiving!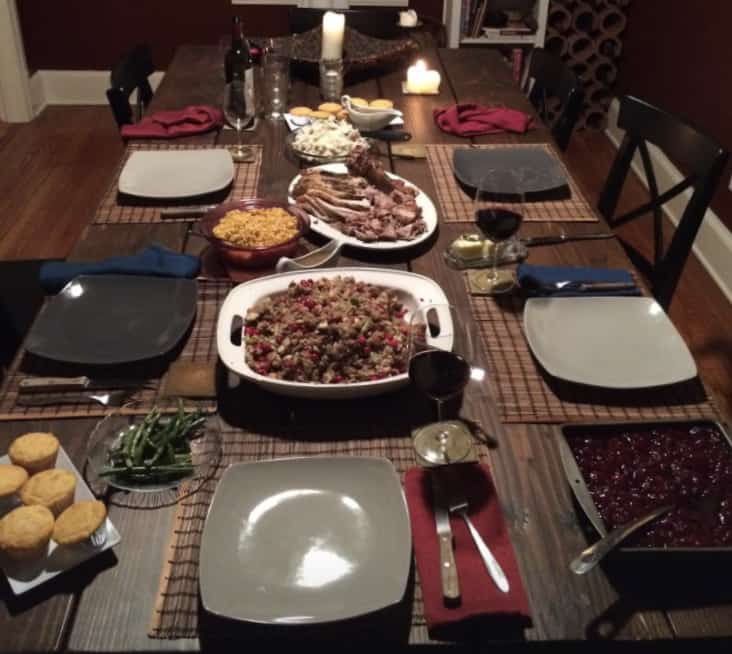 Leftovers the next day
Now, what to do with all those leftovers?
I don't know about you, but at this point, I'm exhausted. So…we explored the internet and found 21 Thanksgiving leftover ideas. While we admittedly haven't tried these recipes ourselves, they look absolutely delicious!
French Toast Stuffed with Cranberry Cream Cheese - Do I really need to say more?
Sweet Potato Muffins with Pecan Streusel - A soft and fluffy and crunchy breakfast treat.
Turkey and Brie Croissant Panini - This sandwich sounds too good to be true. If you have any leftover brie from making our Baked Cranberry Brie Bites with Sage, you're almost halfway there! Simple ingredients, combined into a perfect lunchtime treat.
Turkey Egg Rolls - A light and delicious appetizer for all that leftover turkey you have sitting in the fridge.
Mashed Potato Puffs - With just a few simple ingredients, these cook up quickly & make a delicious side to any meal.
Sweet Potato Cakes - With chives, cilantro, and sour cream, these are sure to be a big hit for breakfast or dinner.
Creamy Turkey and Dumplings - This is comfort food right here.
Turkey Fajita Rice Bowl - Light and refreshing ingredients make a tasty combination.
Loaded Mashed Potato Balls - This deep-fried side dish is calling my name...I'll be right back!
Turkey Pot Pie - During the chilly days of fall/winter, a pot pie will be sure to warm you up in no time.
Turkey Tetrazzini - Who doesn't love pasta? Turn that leftover turkey into a yummy casserole!
Loaded Mashed Potato Cakes - Did you make enough mashed potatoes for an army? Now you can turn it into a great side dish with a huge variety of possible additions.
Turkey Nachos - Cheesy & spicy, perfect for snacking on a weekend afternoon.
Thanksgiving Turkey Gumbo - This recipe uses a lot of your leftovers, plus a little andouille sausage for a hint of something spicy!
Turkey Enchiladas - Turn Thanksgiving leftovers into a delicious Mexican meal.
Leftover Mashed Potatoes Gnocchi - An Italian favorite made from leftover mashed potatoes, with several options for yummy sauces.
Cranberry Vinaigrette - Looking for lighter fare after Thanksgiving? Enjoy this dressing over a fresh salad.
Cranberry Hand Pies - The combination of sweet raspberries and tart raspberries in this recipe makes a sure winner!
Pumpkin Pie Milkshake - Tired of the same old pumpkin pie year after year? Turn your leftover pie into a yummy milkshake for dessert.
No-Bake Cranberry Cheesecake Bars - Dessert without having to turn on the oven? Yes please!
Bon appetit! Let us know if you try any of these Thanksgiving leftovers recipes and what you think!