"I like coffee because it gives me the illusion that I might be awake." ~Lewis Black
Admittedly, I'm not a huge fan of hot coffee in the summertime...I'm just not in the mood for a hot drink when it's already hot outside. I prefer something to cool off. Which is why these iced coffee popsicles are exactly what I need...and you do too!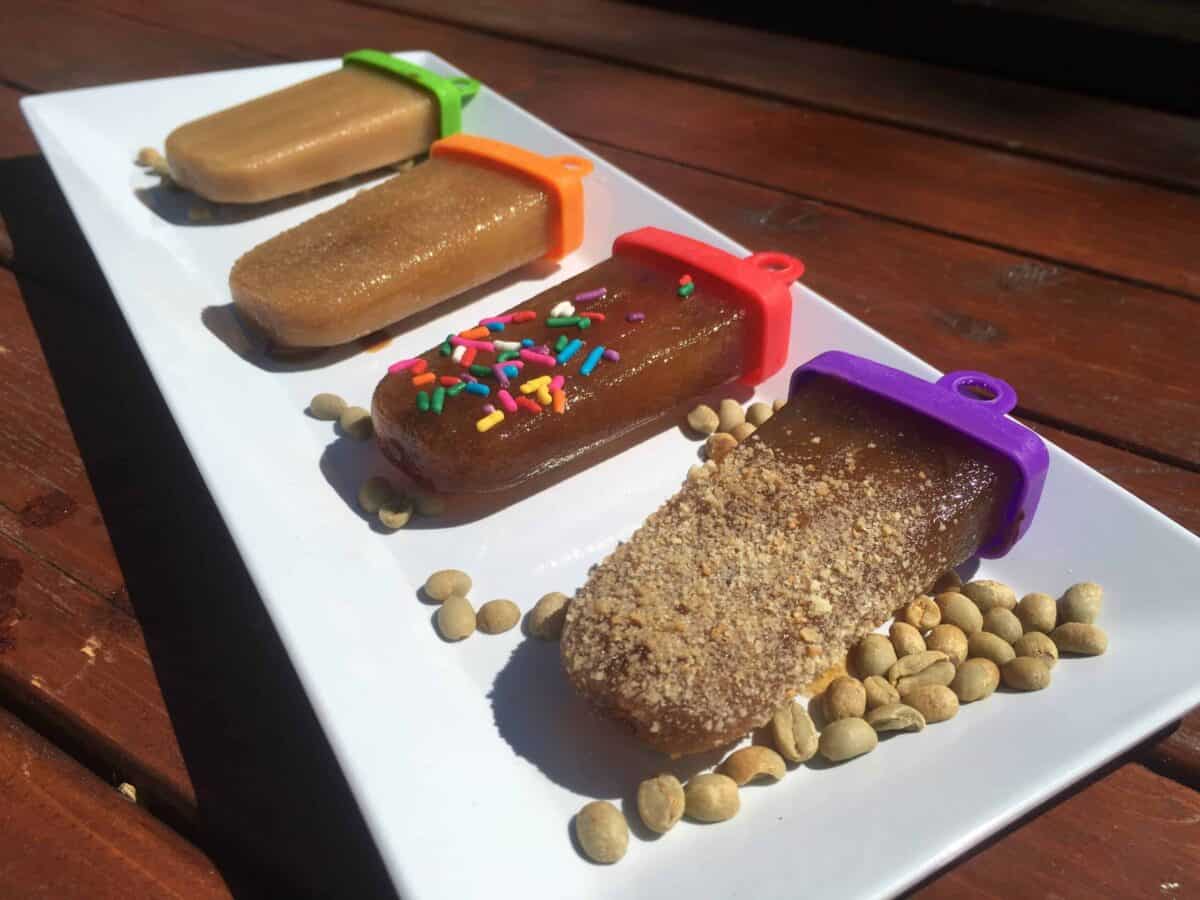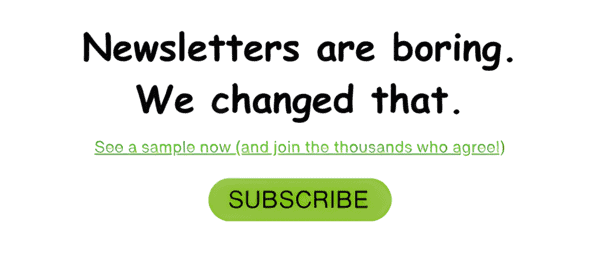 Jump to:
There's no denying the powerful aroma and flavor of coffee. Even as a kid, years before I started drinking coffee myself, the smell of my parents making their morning beverage was enough to wake me up and get me out of bed. And coffee ice cream...one of my favorites!
Now, as an adult, I prefer a yummy iced coffee when the sun is shining and temperatures soar into the 80s and 90s.
These Iced Coffee Popsicles are absolutely the best! They'll give you the satisfying flavor of the coffee you love, while simultaneously cooling you off on a hot summer day!
Need a pick me up in the afternoon? The caffeine will do that! If you prefer decaf, that's fine too.
Do you prefer your coffee black, or is a luscious hazelnut creamer your thing? Make these popsicles to your own personal taste!
Want a little sweet treat in addition to your Iced Coffee Popsicle? No problem! Once they're frozen, just add a few ice cream sprinkles, sugar, or a some crumbled breakfast cookie (my favorite with coffee is the Stella D'Oro Classic "S" cookie).
It couldn't be easier! Here's the recipe: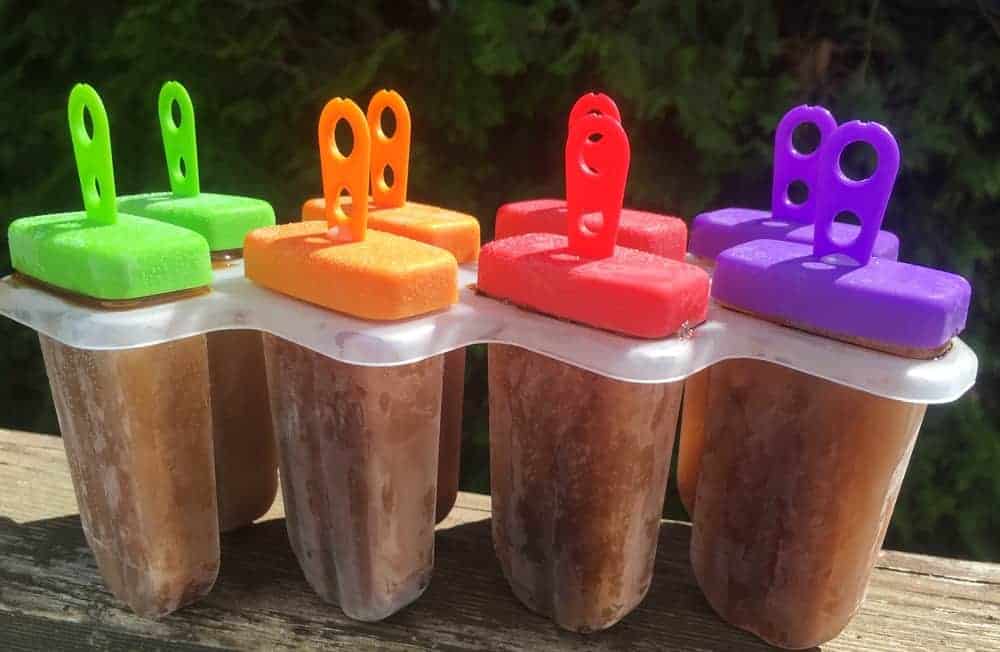 🥄 How to make the popsicles
Start by brewing your favorite coffee. Add (or don't) whatever you like, whether that's sugar, half and half, or a flavored creamer.
Pour into popsicle molds.
After a few hours, when they're frozen, sprinkle your popsicles with fun additions...be creative!
What a fantastic pick-me-up in the middle of the day!
☕ Fun facts about coffee
Coffee beans are actually not beans at all, but seeds.

Watching your calorie intake? A cup of black coffee has less than 5 calories!

Coffee grounds are great for skin exfoliation. Add it to your body sugar scrub

The oldest cat ever, Creme Puff, lived to be 38 years and 3 days old, and was a regular drinker of coffee with cream

Ounce for ounce, espresso has more caffeine than regular drip coffee...BUT, a whole cup of coffee still has more caffeine overall

While decaf has very little caffeine compared to regular, it is not entirely caffeine-free

Coffee is great in other desserts too...like this Irish Coffee Mousse
Did you make this Iced Coffee Popsicles recipe? Let us know in the comments below!
Content and photographs are copyright protected. Sharing of this recipe is both encouraged and appreciated. Copying and/or pasting full recipes to any social media is strictly prohibited.