The NFL is back! Dust off those football jerseys and find a comfy spot on the couch...it's time to to cheer for your team!
Among all the excitement of 4th downs, interceptions, and touchdowns, you still gotta eat, right? When the game is on, you definitely don't have time to make a big elaborate dinner, so football finger food is just the ticket! Plus, a few ideas you can toss on the grill or in the oven ahead of time, that will be ready just in time for kickoff! Here are our 15 favorite ideas for football food.
Jump to: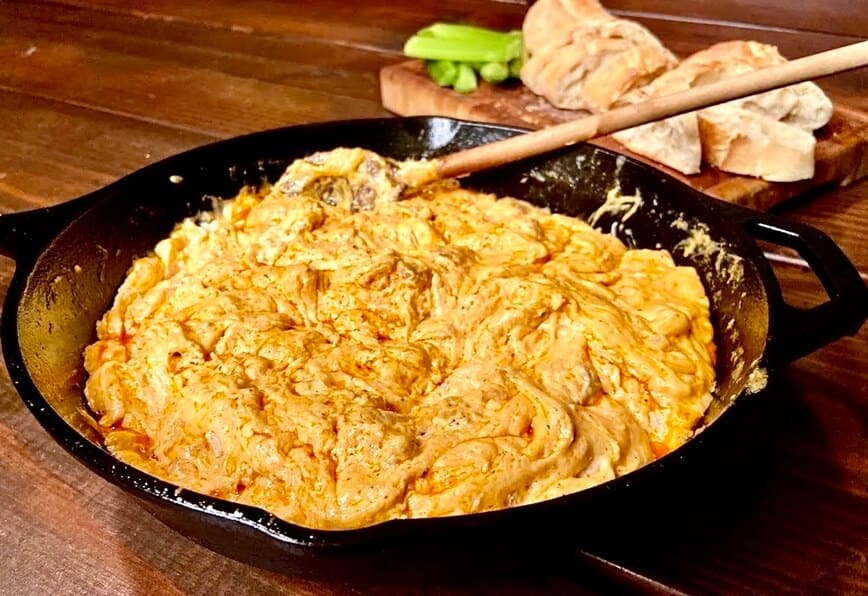 This is one of those dips that will never go out of style. Why would it? It's delicious. According to Google Analytics, it's also, by far, the most searched Super Bowl snack. And it's super easy to make.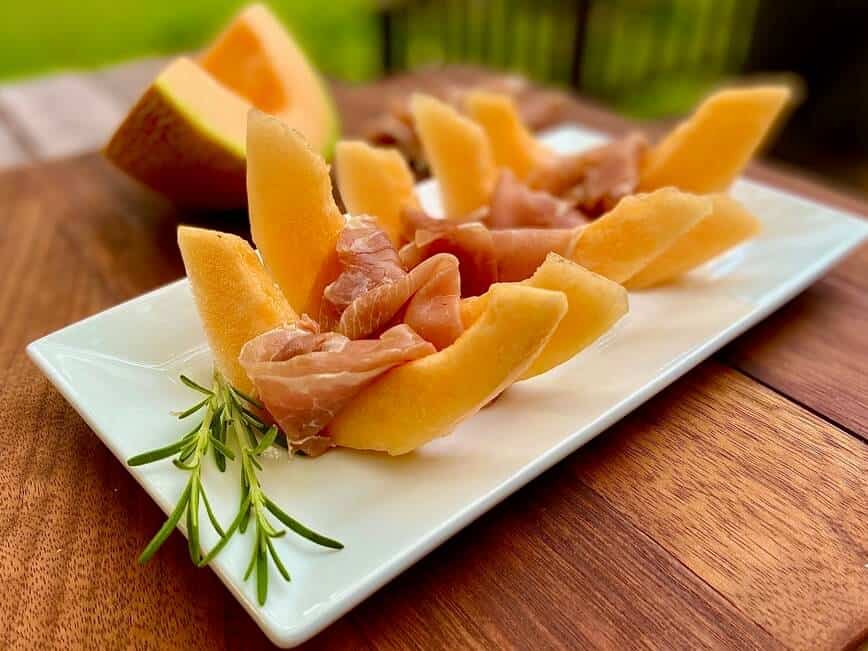 Prosciutto and melon is a classic antipasto, and with good reason. The combination of savory and salty cured Italian ham together with a sweet juicy cantaloupe complement each other so well, it's a match made in heaven. And you can put this dish together in just a few minutes.
Would you like to try some stuffed soft pretzels that will blow your mind? Uh, duh…YES! I'm telling you, these pretzels are the most delicious thing since…since I don't even know what. They're crusty on the outside, soft on the inside, and filled with a decadent spinach artichoke dip that will have you saying "OMG, these are a-ma-zing!"
I admit it, the first time I tried to make these, I was a little nervous…but I quickly found out that they're sooo easy (not to mention totally worth it)! Yes, there are several steps to making them, but nothing difficult, I promise.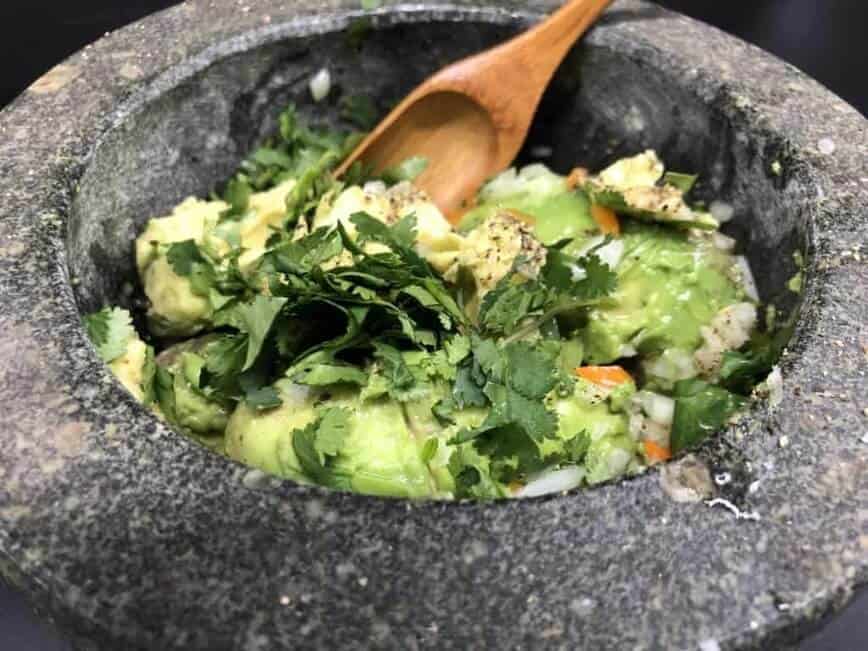 We all love and hate guacamole. One day it's an unripe, tasteless green mess…the next day we're served an overripe, soupy green mess. Or we try to make it ourselves. That is, until we go to the supermarket and all we find are rock hard avocados that take days to ripen…but it's Saturday 2 pm and your guests are arriving at 6 pm, so it's a "there won't be any guacamole tonight" kind of situation.
Let's solve all that. It's easy to make perfect guacamole, every time. It starts in the produce section of your local market.
This garlicky, herby ricotta dip is ready in 5 minutes, and that's a good thing. As soon as you start chopping the fresh basil leaves and start smashing the garlic cloves, you want to start dipping. Chopping releases the essential oils of the herbs, while smashing garlic cloves does the same to the garlic.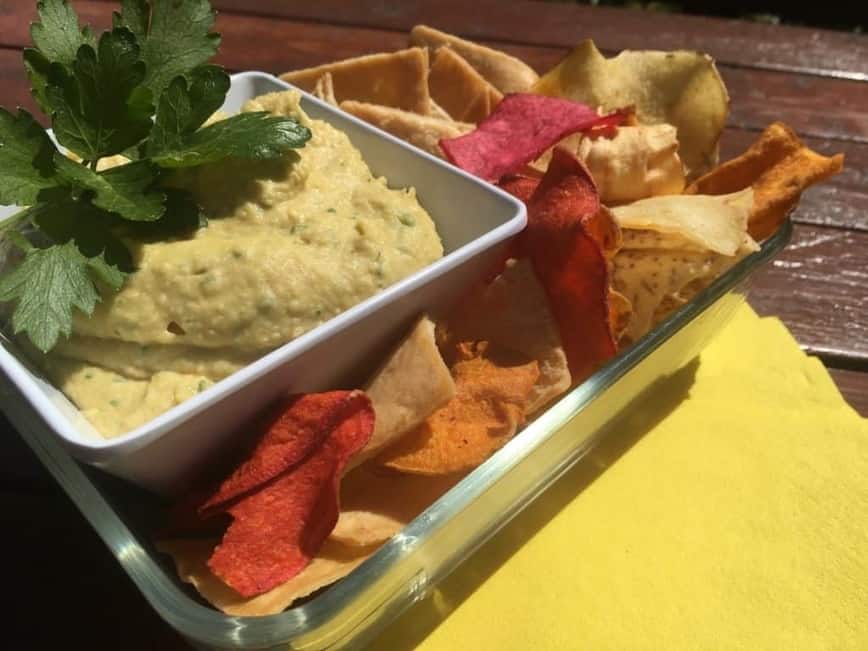 Why anyone would spend $5 on hummus is beyond me. Why on Earth would you buy it, when you can make hummus at home in less than 5 minutes for about $2! So, let's learn how to make hummus! What's the plural of hummus anyway? Is it hummuses…hummi?? Hummus is one of my favorite go-to quick recipes when guests are coming over…or just for myself on a Saturday afternoon…more for me! Yay!
In my personal opinion, hummus is the dip of the gods…it has everything! Creamy texture, spicy garlic, refreshing lemon juice, nutty tahini…Wait, tahini? What's that? It's one of the few ingredients in hummus that you won't already have stocked in your Essential Pantry.
I love to cook, prep, create, and even go shopping. But sometimes life is too spontaneous to always do what you love. For example, you're looking forward to enjoying the game this Sunday afternoon, you've prepared a couple snacks and a nice casserole for the two of you, and have a bottle of wine and a couple beers ready in the fridge. Then – surprise – your neighbors knock on the door with a bottle of wine in hand, asking to join you for the game.
No worries! Here's the easiest, best, 5-minute, 5-ingredient party dip I've ever come across. It takes less time to make this dip than reading this article and looking at the photos. And it's a short article, with only three photos.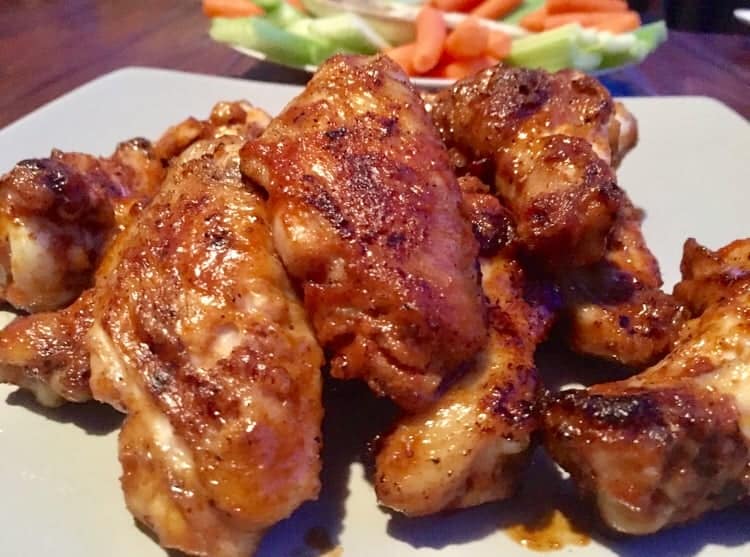 Charcoal or wood grilled chicken wings are fantastic! They're easy to make and have a unique flavor. The mixture of charcoal-cooked meat and your favorite hot sauce is a match made in summer. Go grab a pack of chicken wings, make a quick buffalo sauce with butter – your favorite hot sauce plus some seasoning – and you're ready to cook some mouthwatering, finger-licking wings.
There are only a few considerations on how to prepare and make charcoal grilled buffalo wings and in no time you'll have your own signature grilled wings that will have your friends coming back and begging for more.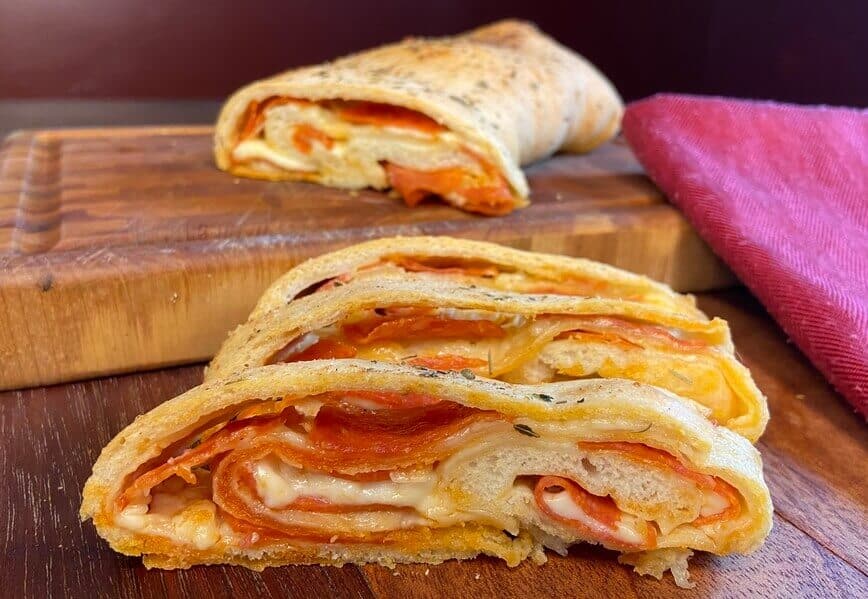 Pepperoni bread (aka pepperoni roll or stromboli) has always been a special treat for me. Growing up in an Italian family in southern New Jersey, we all gathered at my grandparents' house for Sunday dinner. Of course, there was a giant platter of spaghetti and gravy (aka sauce), a small plate of olives, and some cannoli and pizzelles for dessert. On rare occasion, however, a special treat was brought out to the table: pepperoni bread. OMG!
Here's the thing about my family: We LOVE delicious food! And if you're not quick to the table, you missed out. You've got to be fast! That was certainly the case with pepperoni bread. As a result, I savor it whenever I have the chance.
I'm craving a light, crunchy, citrusy, spicy, quick, tasty, and easy kind of dish. And I realize I have to go to the store anyway. My essential pantry has me covered for most of the ingredients. All I need is some fresh cilantro and a tomato. I always have a grapefruit and a perfectly ripe avocado handy, as I eat half of each as part of my breakfast every day.
Now think about the texture and the flavor of these ingredients: Firm, slightly spicy shrimp on a bed of creamy avocado and tart grapefruit, mixed with tomatoes, and topped off with a lemony, creamy cilantro sauce. All inside a hard corn taco shell or flour tortilla, or a few of each. Once you have the ingredients ready, it will take you maybe 30 minutes from start to wow, that's phenomenal!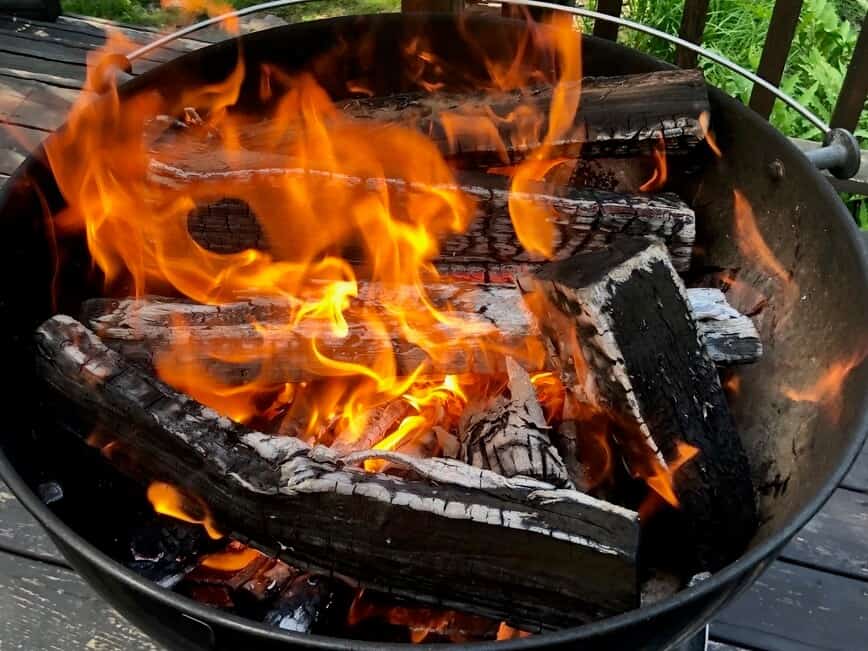 Grilling is another form of applying heat to food. I won't dive into the chemical details of the Maillard reaction in this article because I want you to start a fire and start grilling. Studying is for another time.
So, grilling is cooking. What is the goal of cooking? To have the outside and inside of your food cooked to the desired level of doneness at the same time. Think about it. If you understand this simple statement, applying the right amount of heat for the right amount of time will become as easy as pie.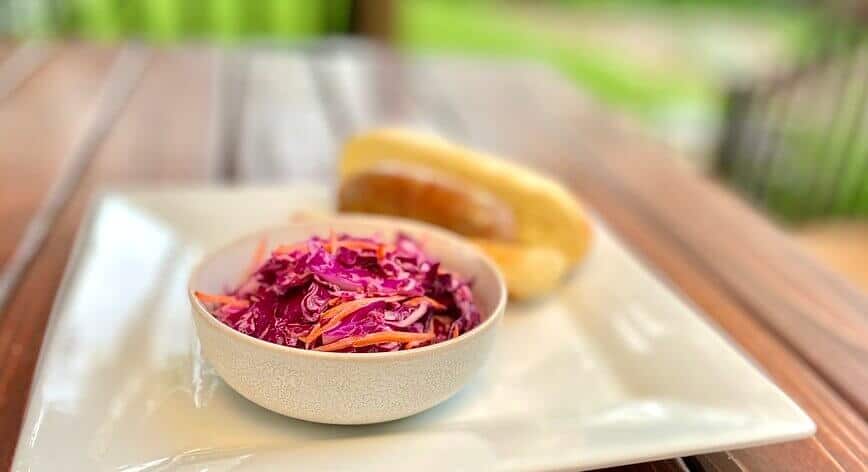 This is my best homemade cole slaw recipe. It has everything you're looking for: The beautifully crunchy texture of the cabbage, combined with a lightly creamy, sweet and sour tangy dressing. And this recipe is so easy, you'll be done in less than 10 minutes!
I don't know about you, but I always get excited when I see cole slaw on the table. It's the perfect accompaniment to any summertime cookout, whether it's alongside burgers, a sausage sandwich, or some charcoal grilled chicken wings. It's just so light and refreshing.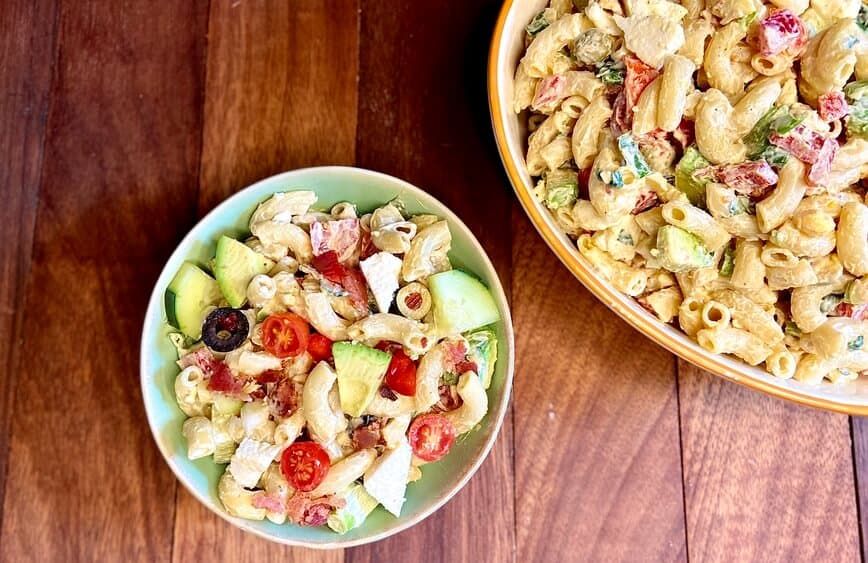 This macaroni salad recipe is loaded with goodness. And when I say goodness, I mean great! It's the best macaroni salad recipe you'll find. The perfectly creamy dressing over lots and lots of flavors and textures will make everyone's taste buds happy. It is truly a LOADED macaroni salad!
Macaroni salad is one of those dishes that's a staple at every barbecue. And why not? It's so satisfying, with all the little bits of deliciousness mixed throughout, and it goes perfectly with everything! It's always been one of my favorites and now I hope it will be yours too. Oh, I already can't wait for a juicy burger from the grill, with some corn on the cob and a large side of this macaroni salad (I might ask for seconds, too!). And it's so easy to make this recipe ahead of time. Just make it the day before and keep covered in the fridge until it's time to serve.
Plus a couple delicious fall desserts you can make in just a few minutes!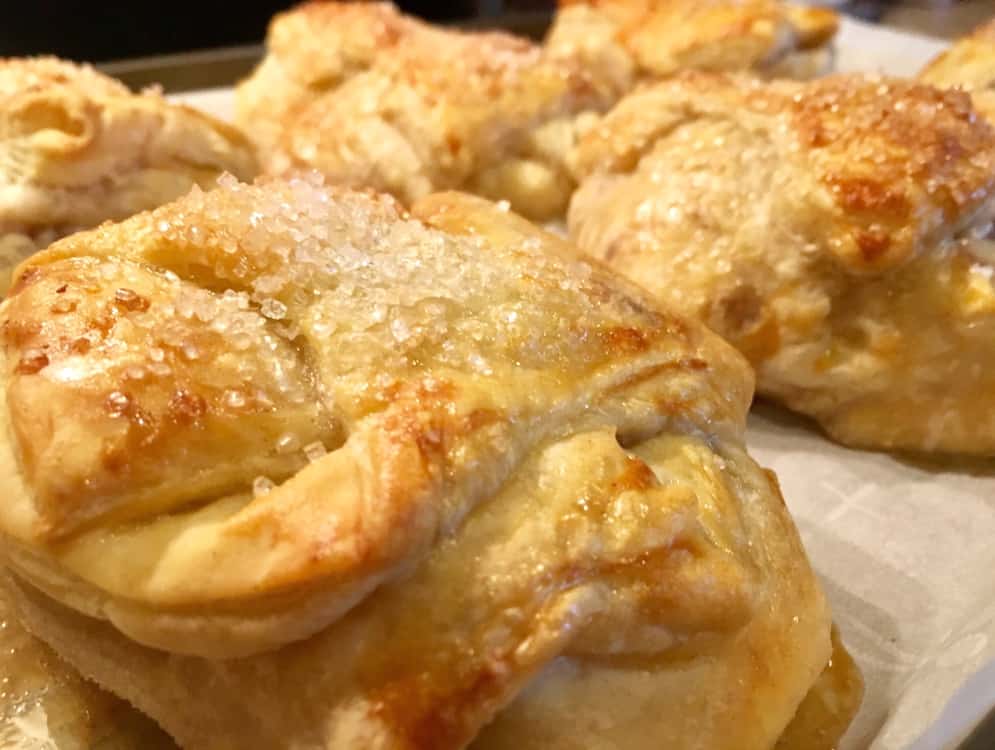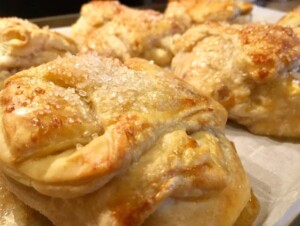 Apples & pears are everywhere! What to do with them all? Make Mini Apple Pear Pies, of course! They're so scrumptious, and will be ready in no time! Of course, if you want to make these pies with just apple or just pear, fell free! But I know you'll love the combination of sweet juicy apples and the smooth buttery texture of pears.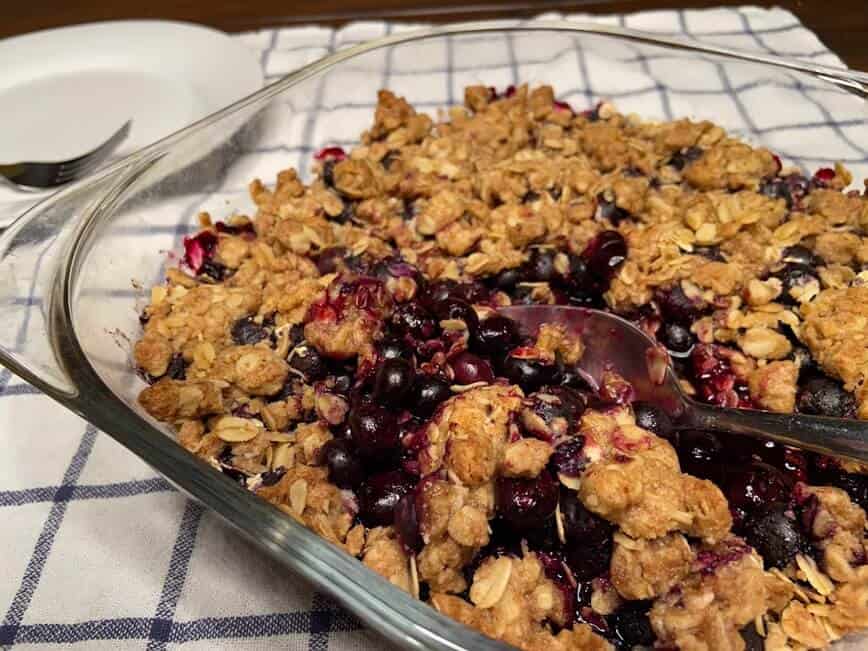 Blueberry crisp is one of the easiest, tastiest desserts you'll ever make. All you need is two bowls and a baking dish. And it's so customizable too. Like nuts? Add some chopped almonds or pecans or walnuts to the recipe. Toppings? You can use whipped cream, but for me there's nothing better than a big scoop of vanilla ice cream on top. And if you don't like blueberries? Well, I can't say I understand why you wouldn't love these little blue morsels of deliciousness, but…use raspberries or strawberries or even peaches instead…or a combination!
Did you make these football food recipes? Let us know in the comments below!