For the holiday that just screams "It's summertime!", we present you with our favorite 4th of July recipes!
We've got you covered for everything, including easy 4th of July appetizers and side dishes, delicious main course recipes, and even drinks and dessert!
And once you've decided on which recipes you want to create for this year's festivities, scroll further down the page for some cooking tips, entertaining ideas, and a party game your family will love!
Jump to:
How to make hummus (and make it your own!)
Why anyone would spend $5 on a hummus appetizer is beyond me. Why on Earth would you buy it, when you can make hummus at home in less than 5 minutes for about $2! So, let's learn how to make hummus! What's the plural of hummus anyway?  Is it hummuses…hummi?? In my personal opinion, hummus is the dip of the gods…it has everything! Creamy texture, spicy garlic, refreshing lemon juice, nutty tahini…Wait, tahini? What's that? It's one of the few ingredients in hummus that you won't already have stocked in your essential pantry.
5-minute ricotta garlic herb dip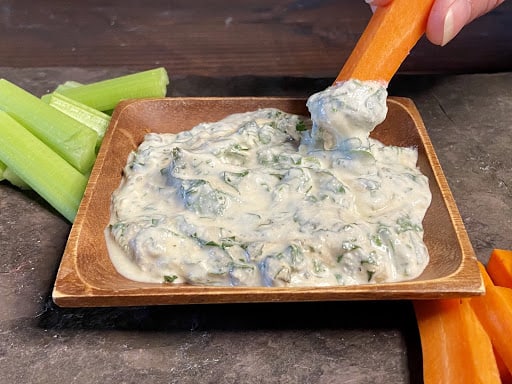 This garlicky, herby ricotta dip is ready in 5 minutes, and that's a good thing. As soon as you start chopping the fresh basil leaves and start smashing the garlic cloves, you want to start dipping. Chopping releases the essential oils of the herbs, while smashing garlic cloves does the same to the garlic.
Pepperoni roll / pepperoni bread / stromboli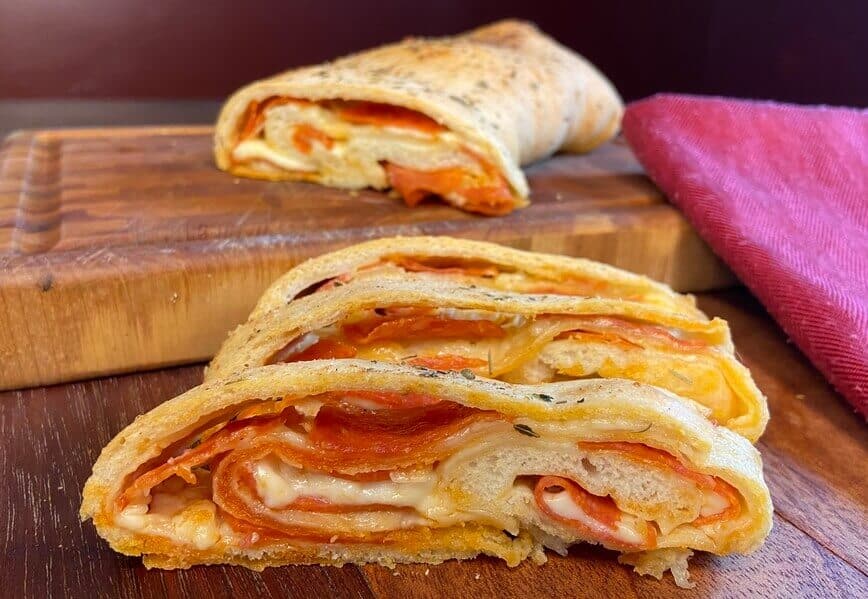 Pepperoni bread (aka pepperoni roll or stromboli) has always been a special treat for me. Growing up in an Italian family in southern New Jersey, we all gathered at my grandparents' house for Sunday dinner. Here's the thing about my family: We LOVE delicious food! And if you're not quick to the table, you missed out. You've got to be fast! That was certainly the case with pepperoni bread. As a result, I savor it whenever I have the chance.
Tomato gazpacho
During the hottest time of year, cooking doesn't always feel like the right option. Gazpacho is an absolutely perfect appetizer (or light main course) on a hot summer day. Today, there are many "traditional" recipes out there. Andalusia alone has one for each of its regions. And the internet has one for each of its bloggers. My recipe is not traditional…it's original and adjustable and works with ingredients we already have in our essential pantry. All we need are some fresh tomatoes and a cucumber from your garden or farmer's market. It's more of an idea of a recipe for you to make your own.
Charcoal grilled chicken wings you'll go wild for (and 5 sauces!)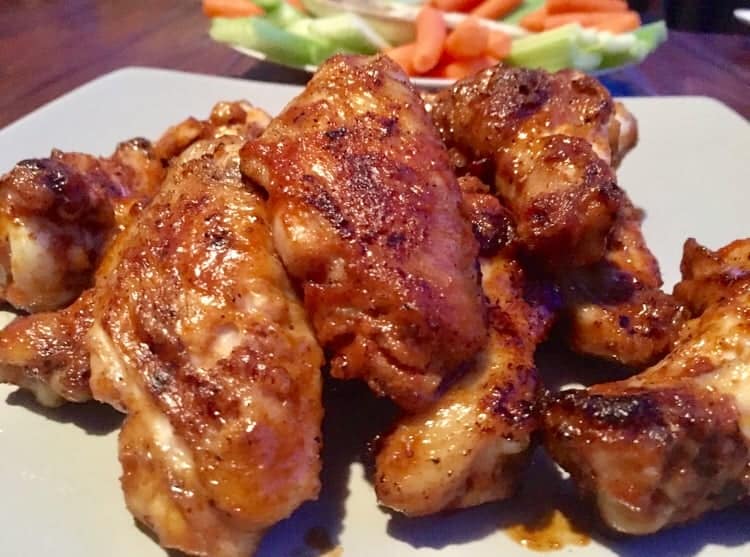 Charcoal or wood grilled chicken wings are fantastic! They're easy to make and have a unique flavor. The mixture of charcoal-cooked meat and your favorite hot sauce is a match made in summer. Go grab a pack of chicken wings, make a quick buffalo sauce with butter – your favorite hot sauce plus some seasoning – and you're ready to cook some mouthwatering, finger-licking wings.
Grilled saltimbocca
Saltimbocca is Italian for "jumps in your mouth." Not exactly, but close enough. It's a mouthwatering dish consisting of three ingredients: Veal, sage, and prosciutto. I've been making this dish for years – sometimes with veal, sometimes with pork – by seasoning the meat with salt and pepper, adding a leaf (or two, depending on size) of sage, and topping it all with a slice of prosciutto. Then, roll it up, stick a toothpick through, and cook for a few minutes in butter and extra-virgin olive oil. It's easy, delicious, and turns out perfect every time.
Garlic herb compound butter
Garlic herb compound butter is one of the easiest, tastiest, and most versatile condiments you can whip up in minutes. Use it on anything from steaks and fish to vegetables, like grilled corn and baked potatoes, and don't forget to try it on some french baguette! Compound butter is softened butter, mixed with herbs and spices. A simple concept with endless possibilities. Over the years, I've tried a lot of different combinations and here's my favorite.
How to grill any vegetable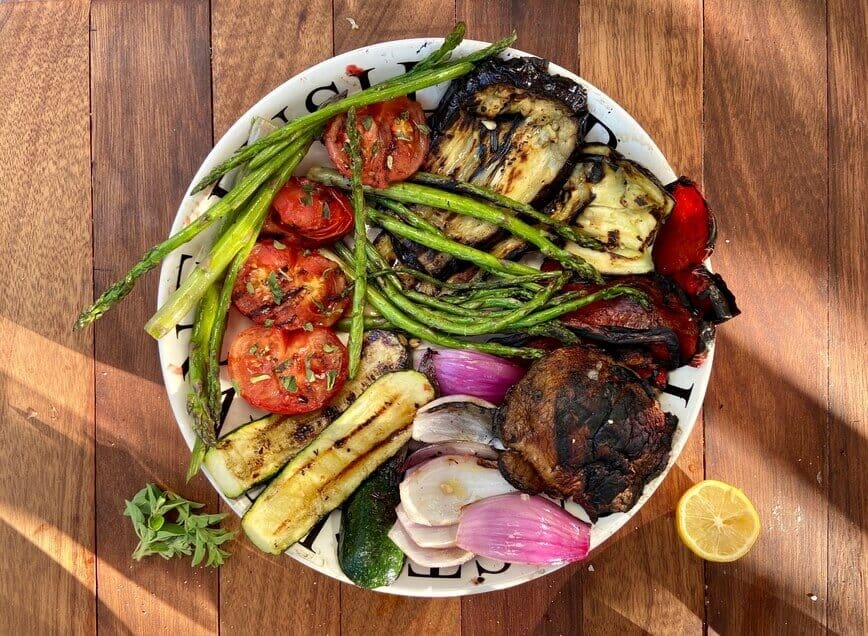 Grilling vegetables is not about having special equipment. Although companies sure want you to believe otherwise, saying you'll need a grill pan or a vegetable grill basket, etc. Rubbish. When fire was first accidentally used to cook food (read the story here), there was not much equipment available and I heard the food was delicious. 😄
Loaded macaroni salad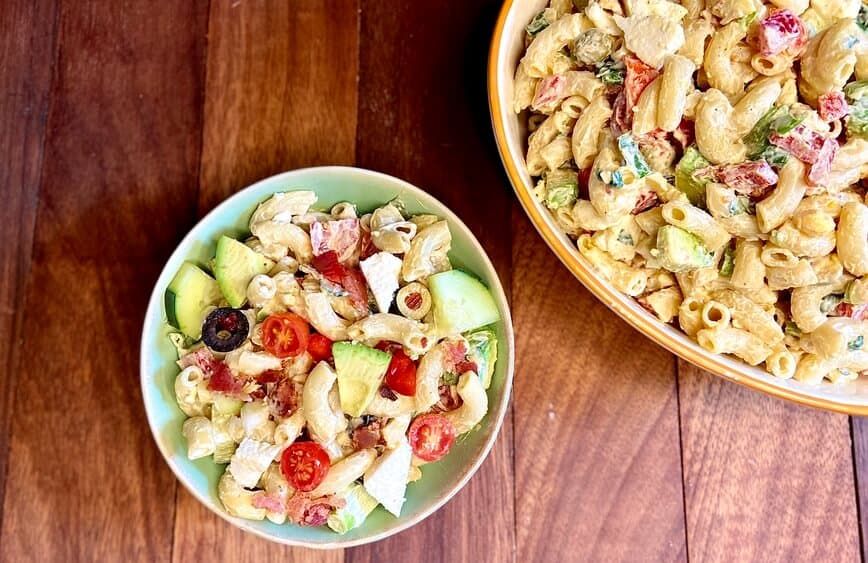 This macaroni salad recipe is loaded with goodness. And when I say goodness, I mean great! It's the best macaroni salad recipe you'll find. The perfectly creamy dressing over lots and lots of flavors and textures will make everyone's taste buds happy. It is truly a LOADED macaroni salad! Macaroni salad is one of those dishes that's a staple at every barbecue. And why not? It's so satisfying, with all the little bits of deliciousness mixed throughout, and it goes perfectly with everything! It's always been one of my favorites and now I hope it will be yours too.
Chimichurri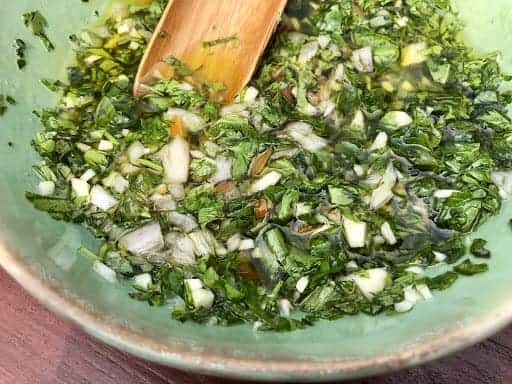 It's the hottest time of year and I'm craving Latin country cuisine. This happens every year and I start making my favorite four: Mexican guacamole, Peruvian ceviche, Spanish gazpacho, and Argentinian chimichurri. So chimichurri it is today. The clash of a woodfire-grilled piece of meat and an uncooked, oil-based herb sauce. Who wins? It's a perfect tie, with both sides shining bright.
Cherry tomato salad with a warm garlic shallot dressing
When there are some cherry tomatoes on the counter (and I know I have the rest of the ingredients in the pantry), it's time to make a super easy, super tasty tomato salad with an uber-aromatic warm garlic and shallot dressing in no time. This dish is not only delicious, but it's also a dish that will make you a better chef.
Homemade cole slaw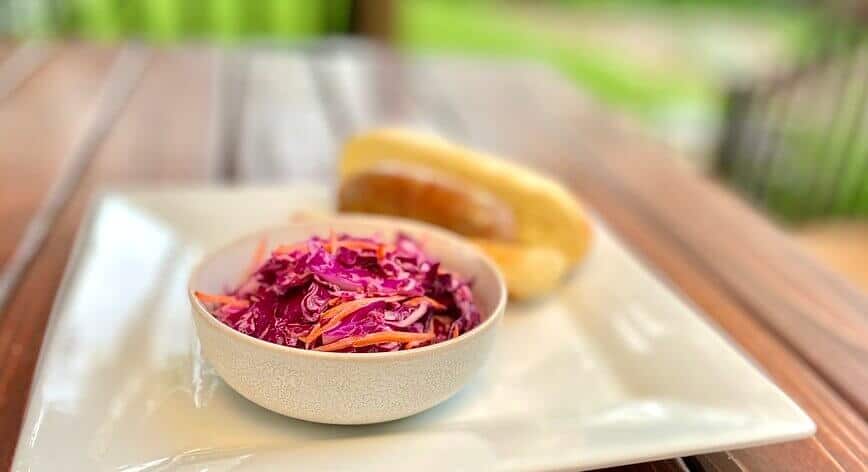 This is my best homemade cole slaw recipe. It has everything you're looking for: The beautifully crunchy texture of the cabbage, combined with a lightly creamy, sweet and sour tangy dressing. And this recipe is so easy, you'll be done in less than 10 minutes! I don't know about you, but I always get excited when I see cole slaw on the table. It's the perfect accompaniment to any summertime cookout, whether it's alongside burgers, a sausage sandwich, or some charcoal grilled chicken wings. It's just so light and refreshing.
Fresh fruit tart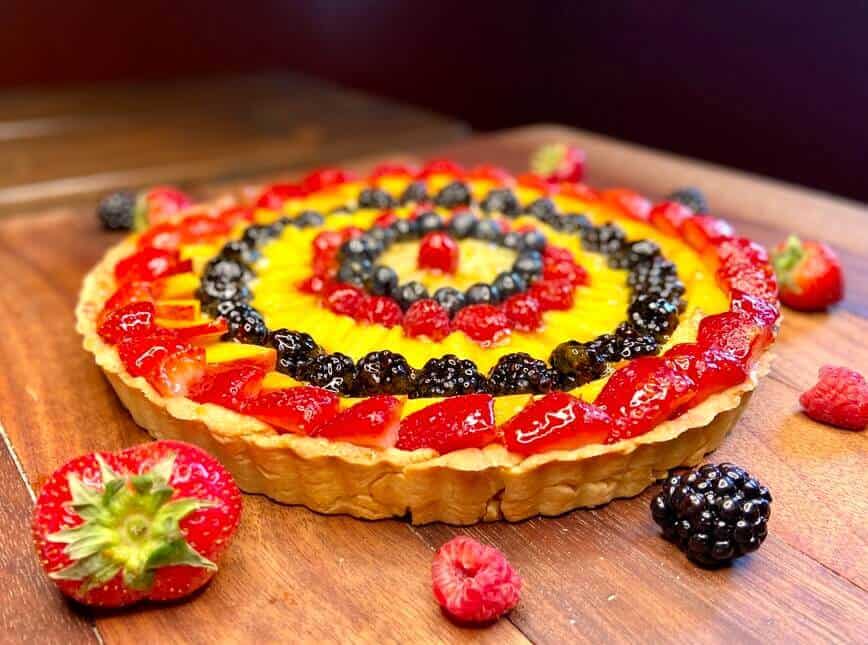 This fresh fruit tart recipe is a showstopper on any dessert table. The first oohs and ahhs will come when your friends see the beautiful rainbow of colors in the fresh fruit displayed on this tart. Soon after, there will be even more sounds of enjoyment at the sweet yet light flavor that's oh-so-satisfying. The complex layering of flavors in a fruit tart provides everything you're looking for in a dessert…a crumbly crust, smooth pastry cream, lightly sweet fruits, and a glaze on top to make everything sparkle in the sun.
Homemade banana ice cream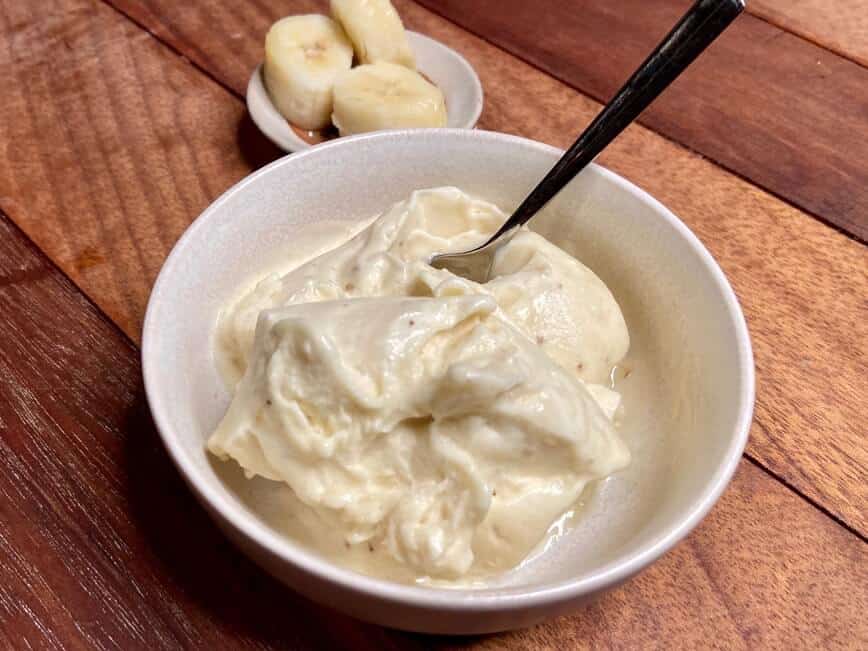 Banana ice cream is delicious, super easy to make, budget friendly, healthy, dairy free, you get the point. It's good in so many ways! There's an easy, mouth-watering delicious way to use up your overripe bananas. That's when they're perfect to make banana ice cream! That's when they've reached peak sweetness.
Iced coffee popsicles
Admittedly, I'm not a huge fan of hot coffee in the summertime…I'm just not in the mood for a hot drink when it's already hot outside. I prefer something to cool off. Which is why these Iced Coffee Popsicles are exactly what I need…and you do too!
Lemon raspberry cheesecake bars
These Lemon Raspberry Cheesecake Bars with a graham cracker crust are so delicious, everyone will be asking for the recipe! The creamy sweet deliciousness of cheesecake pairs perfectly with the sweet/tart of lemon and raspberries, for a match made in heaven. Case in point: Erich doesn't have much of a sweet tooth, but he's enjoyed these cheesecake bars every night, for three nights in a row (okay, I have too)! You're gonna want to make extra…
Peach shortcake
There's nothing better than biting into a ripe juicy peach, the juices running down your arm. They're sweet yet refreshing at the same time. As delicious as they are, though, I love desserts. I love thinking up new desserts, I love creating desserts, and of course, I love eating desserts. Which is why I came up with this Peach Shortcake recipe that I know you're going to love!
Watermelon mint popsicles
Whew, it is hot out there today! We're in the middle of summer and the sun is blazing bright, shining its hot rays down on us, warming our skin, making us sweat, leaving us searching for the nearest and quickest way to cool off. While jumping in a pool or lake would be nice, that's not always possible. So we need other, better ways to find refreshment. Well, don't you worry…I'm going to show you how to make these easy 2-ingredient popsicles that are refreshing, sweet, healthy, and absolutely delicious!
Refreshing strawberry cocktail and virgin strawberry mojito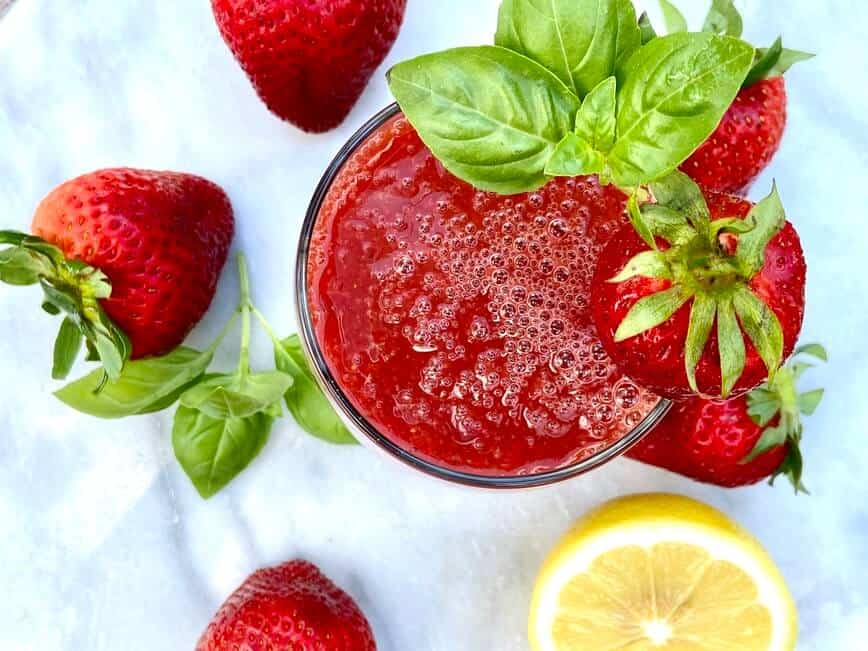 Can I get a Hallelujah, can I get an Amen! It's strawberry season again! And what better way to enjoy this amazingly juicy, sweet fruit than in a strawberry cocktail (and mocktail) that's super refreshing and thirst-quenching on a hot sunny day. To me, strawberries are summertime personified…..fruitified? Berrified?
Limoncello, arancello rosso, and pompelmocello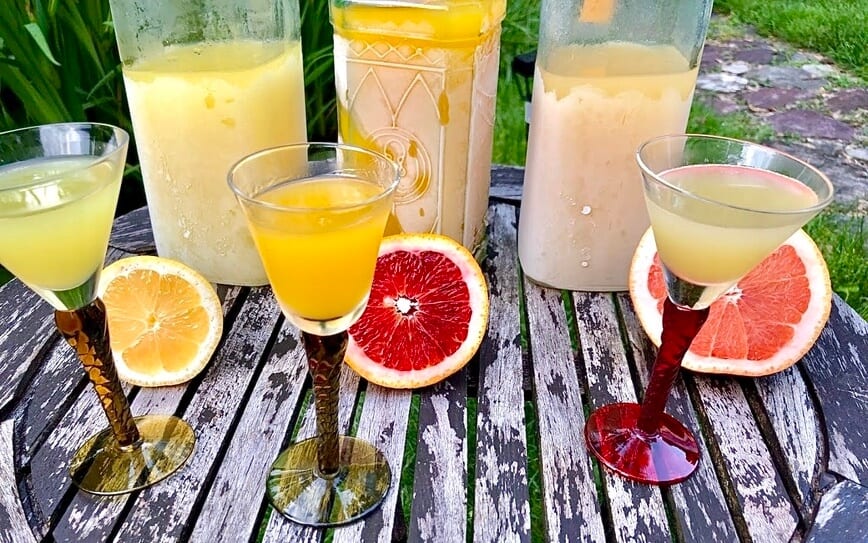 Ten years ago, Erich & I went on vacation to the Tuscany region of Italy. At dinner one evening, after filling ourselves with bread and pasta and wine, the waiter brought us a complementary digestif, an after-dinner drink…and thus began my love affair with Limoncello.While we're making Limoncello anyway…why not also try making a different "cello?" Using ruby-red grapefruit and blood oranges too? So we did! And now we're going to share our recipes with you!
Aperol spritz
Looking for a refreshing taste of Italy, but right at home? Then you've come to the right place! On a recent trip to southern Italy, I discovered this amazing cocktail that refreshes like no other on a hot summer day. During our vacation, after walking around the cobblestone streets in the glorious sunshine, we would wander into an outdoor bar for an apéritif. Each and every afternoon (don't judge, I was on vacation), I would order an Aperol Spritz.
Switchel - Homemade Gatorade and kombucha all in one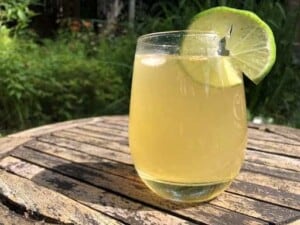 Switchel is a super healthy, homemade, refreshing drink that can be tweaked to your own flavor preference and leave expensive Kombucha and Gatorade in the dust. It's a probiotic, filled with electrolytes, supposedly builds good gut bacteria, helps with immunity, and really gives you an energy boost that you would expect from a double espresso, but without the crash.
How to grill steaks (and nearly everything else perfectly, every time)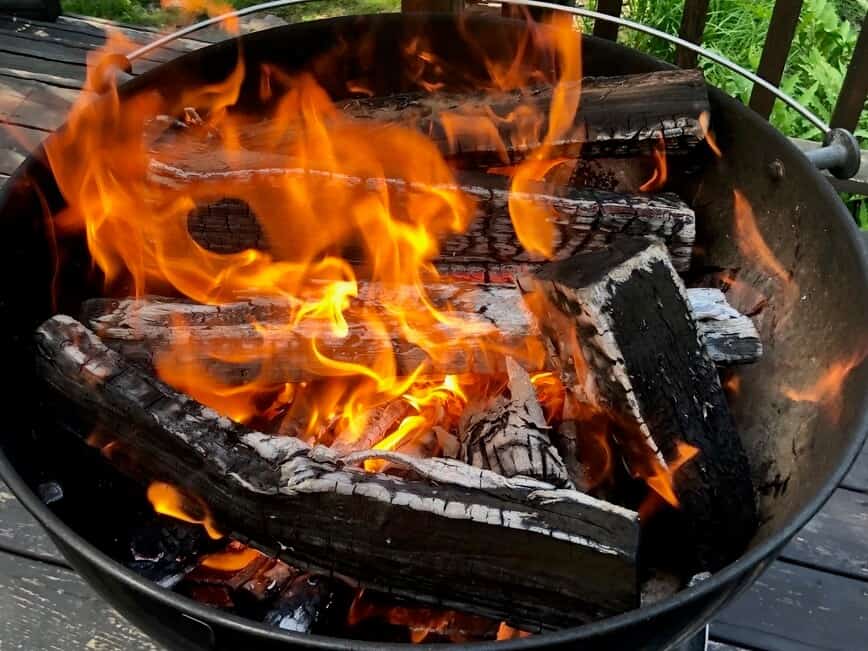 What is grilling? Should I use gas or wood/charcoal? What kind of wood/charcoal is best? What kind of equipment do I need? Direct vs indirect heat. And so much more...
Types of cutting boards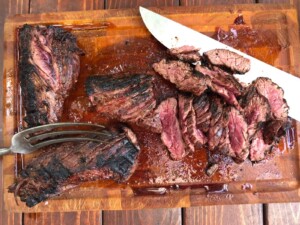 We've been cooking for a lot for friends and family over the last few weeks. Besides my chef's knife that I've now officially used for 30 years (really, no joke), cutting boards have played a major role in the successful outcome of all these meals. Naturally, I've been asked several times what my favorite cutting board is and why. Well, I don't have a favorite cutting board, but I do have some reasons why I'm using a particular one for a particular task.
Beach themed table decor
It's a beautiful summer night. Why not invite a few friends over for an impromptu dinner party in the backyard? Whether it's a potluck or you prepare all the food yourself, it's sure to be a great time with funny stories, lots of laughs, and delicious food. But let's take it up another notch with this quick & easy tip to spruce up your outdoor entertaining! And best of all, it's free!
Weekend forecast: Garden party with a chance of cornhole
We obviously love having fun around here, cooking and drinking together, and discussing everything that doesn't matter and wouldn't make sense to an eavesdropper. But there's one serious part to this: Cornhole. The game. It starts out fun and can end up vicious. Be prepared.
Ok, everybody, we hope this gets your mouth watering and gives you some great ideas for your 4th of July feast!
Did you make these 4th of July recipes? Let us know in the comments below!